Current News
Featured News - Current News - Archived News - News Categories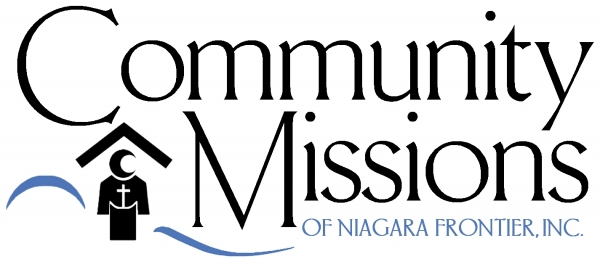 Fri, Oct 3rd 2014 12:55 pm
Community Missions will hold an interfaith community prayer service on Tuesday, October 7, 2014 as part of the National Day of Prayer for Mental Illness Recovery and Understanding.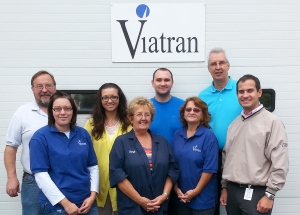 Mon, Sep 29th 2014 01:00 pm
Viatran, a worldwide leader in providing innovative pressure and level transmitters and based in Wheatfield, recently selected Community Missions as the benefactor for its Community Events program.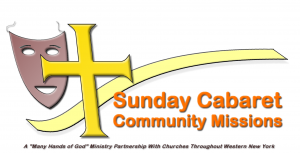 Fri, Sep 26th 2014 02:00 pm
The popular Sunday Cabaret program, a collaboration between Community Missions (CMI) and the Episcopal Diocese of Western New York, begins its third season this Sunday afternoon, Sept. 28.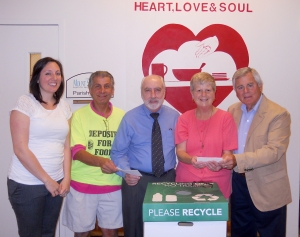 Fri, Aug 1st 2014 10:00 am
Last year, Lewiston resident Angelo Sarkees began the "Deposits for Food" initiative, collecting bottles, can and scrap to raise funds for a pair of Niagara Falls charities. In year two, the program's impact more than tripled, as Mr. Sarkees presented checks of $1,000 each to Community Missions and Heart, Love and Soul on Thursday.
Mon, Jul 21st 2014 08:00 am
2014 Duck Race Winners!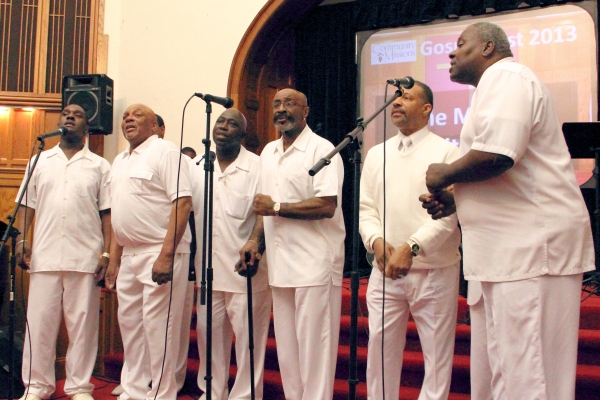 Sat, Jul 12th 2014 09:00 am
Men In White Choir, along with special guest the Chapel at Crosspoint Choir, present a benefit concert for Community Missions of Niagara Frontier, Inc., July 27, 2014 at First Baptist Church in Niagara Falls, NY. Concert Begins at 5:00PM.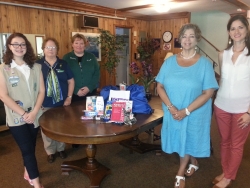 Thu, Jul 3rd 2014 09:20 am
Supply kits offer children staying in the Missions' Emergency Housing Shelter something to call their own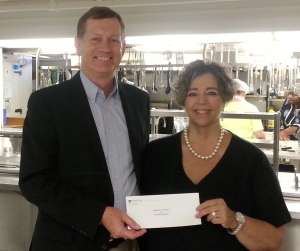 Tue, Jun 10th 2014 04:00 pm
NIAGARA FALLS, N.Y. - In 2013, Community Missions provided 75,980 meals to those in need in Niagara County, an increase of over 5,000 meals from 2012. With demand again increasing in 2014, the Patrick P. Lee Foundation recently awarded a $30,000 grant, covering a year's worth of food purchases within the Mission's Community Soup Kitchen.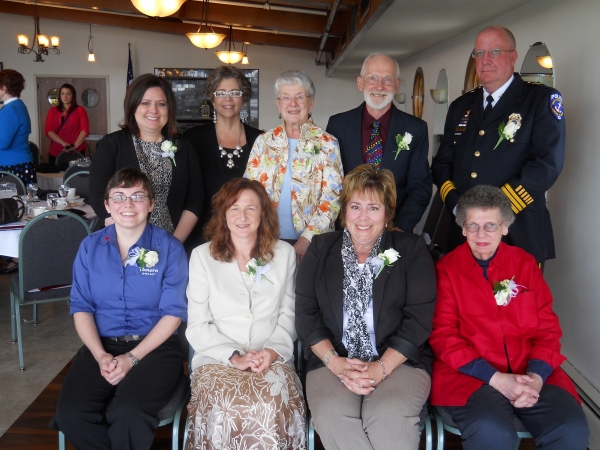 Thu, May 29th 2014 09:00 am
NIAGARA FALLS, N.Y. - Community Missions of Niagara Frontier, Inc. (CMI) held its 22nd Annual Compassion in Action Awards Brunch Thursday afternoon to honor many of the volunteers and supporters that make its mission possible.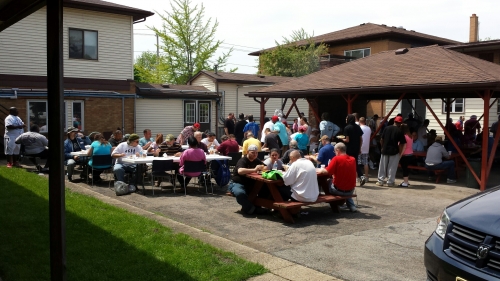 Mon, May 26th 2014 08:00 am
On Memorial Day (May 26, 2014), Community Missions offered a barbeque for their Community Kitchen lunch. More than 120 individuals came to enjoy burgers and hot dogs, along with baked beans, pasta salad, corn on the cob, watermelon and pie or cake for dessert. The barbeque was held outside in the Mission's picnic pavilion.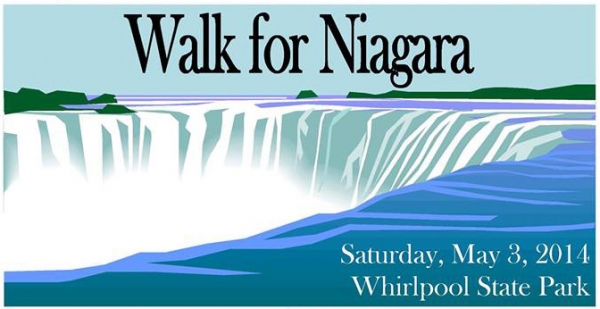 Mon, Apr 28th 2014 04:00 pm
Community Missions, Inc. will host its annual Walk for Niagara (formerly Feet or Famine Walk) on Saturday, May 3 at Whirlpool State Park. Rain or shine, the event aims to raise awareness and funds for the agency's Crisis Services Programs, which include the Community Soup Kitchen, Food Pantry, Clothing Closet, and Emergency Housing Shelter.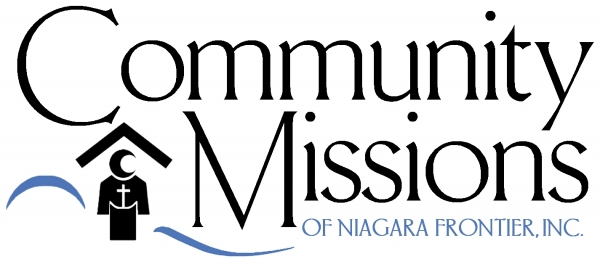 Wed, Apr 16th 2014 03:30 pm
During a winter season with record snowfalls, demand rose considerably in the Crisis & Community Services Division at Community Missions, located in downtown Niagara Falls. The Mission saw a 24% increase in demand for its Crisis Housing, including an alarming 156% increase in nights of shelter given to children during the first three months of 2014, as compared to the first quarter of 2013.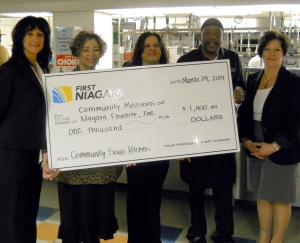 Mon, Mar 24th 2014 03:00 pm
The First Niagara Foundation and Community Missions of Niagara Frontier, Inc. are partnering to provide food for local families in need through the Community Soup Kitchen. The Kitchen opens its doors six days a week for a well-rounded, nutritious lunch.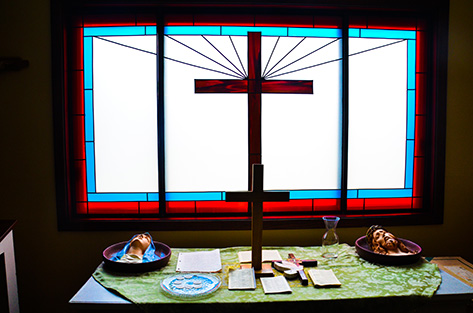 Thu, Mar 20th 2014 03:00 pm
In 2013, Community Missions' Ministry & Community Partnerships offered 118 opportunities for faith and spiritual development to those it serves, and totaled 83 community partners, according to information released by the agency Thursday. The total equates to offering an activity or opportunity for engagement once every three days to Niagara's most vulnerable.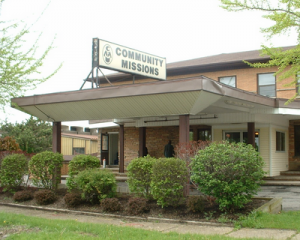 Fri, Jan 17th 2014 12:00 pm
A 20% increase in crisis housing demand and an additional 5,000 meals served highlighted the release of service numbers by the Crisis Services division of Community Missions of Niagara Frontier, Inc. (CMI) on Friday. The agency provided 75,980 meals and 10,986 nights of shelter in 2013, the latter being the highest total in the agency's 88 years of service to Niagara County.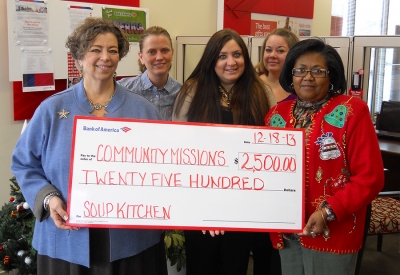 Wed, Dec 18th 2013 03:00 pm
The Community Soup Kitchen at Community Missions received funds from the Bank of America Foundation on Wednesday, Dec. 18th. The check was presented by Niagara Falls Pine Ave. Branch Manager Ardell Dolson to Community Missions' Executive Director Robyn L. Krueger. Also on hand were Bank of America employees Jaimie Connor, Sarah Daniels and Rachel Tufillaro.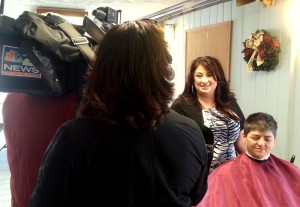 Sat, Dec 14th 2013 03:00 pm
Community Missions received a tremendous amount of media coverage for its #GivingTuesday initiative on Dec. 3. See below for links to many of the articles and videos covering the event.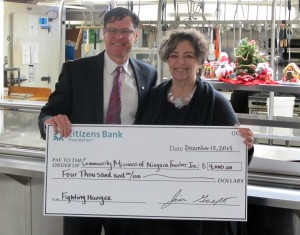 Fri, Dec 13th 2013 05:10 pm
The Community Soup Kitchen program at Community Missions recently received a $4,000 check from the Citizens Bank Foundation in support of its hunger relief efforts. The check was presented to Robyn L. Krueger, Executive Director of Community Missions on Thursday, Dec. 12 by Citizens Bank Senior Vice President Stephen Scello.

Fri, Dec 6th 2013 04:00 pm
THANK YOU!! to The Conference & Events Center Niagara Falls, Old Falls Street USA, the Downtown Niagara Falls Businesss Association, and the NFTA for the donation of non-perishable food items for the Community Missions Food Pantry.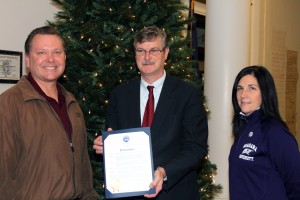 Fri, Nov 29th 2013 04:00 pm
Niagara Falls, N.Y. has proclaimed December 3, 2013 as #GivingTuesday - Niagara Falls' Day of Giving. The proclamation was made by Mayor Paul Dyster Tuesday afternoon, as he was joined at City Hall by representatives from Community Missions of Niagara Frontier, Inc. and Niagara University, two local organizations taking part in the #GivingTuesday initiative.
By The Numbers...
In 2020, Community Missions provided:
• 11,504 nights of shelter
• 197,863 meals
• 1,102 individuals with clothing
• 2,471 care days in Youth Services
• 38,764 care days in Recovery Services
• 71,864 care days in Housing Services
• 145 reflections & resources for Faith Development