Holiday Help at Community Missions
The Gift of Giving ... The Joy of Receiving
The holidays are a time of joy, but can be a time for stress, especially for those in financial need. At Community Missions, we offer a variety of programs to help others during the holiday season so that this is an enjoyable season for everyone in our community. Some include:

Adopt-A-Family
Tidings of Joy (to Benefit CMI Youth Programs)
Holiday Food Drive

The

Adopt-A-Family Christmas Program

pairs sponsors to families in financial need to purchase personalized Christmas gifts.

Click here if you would like to be a sponsor for a family this year.

Families accepted into the program provide information of their children's hobbies, interests, and age as well as a list of wants and needs for possible gifts for the child's holiday presents. Our staff assigns families to sponsors based on the number of children the sponsor is able to buy for. Our generous sponsors, made up of individuals, groups, clubs, or companies will purchase (and sometimes make) and wrap gifts for each child as well as providing a grocery gift card for the family's holiday meal. Some sponsors will choose to add presents for the children's guardian or caregiver. The amount spent on these is totally up to the sponsor. Our staff schedule appointments with families to pick up gifts before Christmas. This will ensure that everyone is well prepared for Santa's visit on Christmas Eve!

Since 1990, our Youth programs have partnered with the Niagara County Community Libraries to provide the "Tidings of Joy" project to benefit youth in our programs. Our ornament trees with specific gift ideas or suggestions are displayed at libraries in Lockport, North Tonawanda, and Lewiston. We hope that you might help our youth, who often cannot return home for the holidays. We also accept tax-deductible monetary donations which can be mailed to CMI "Tidings of Joy" Project, 1570 Buffalo Ave., Niagara Falls, NY 14303.

Each holiday season, Community Missions provides holiday meals to those living within our Food Pantry district. This effort is largely made possible by FeedMore WNY, however, donations from the community help to ensure that everyone that visits our program has all they need for the holidays. If you would like to take part in this year's Holiday Food Drive, which includes donating turkeys, hams, chickens, stuffing, instant potatoes, or canned vegetables, please contact us at the link below.

If you live in Niagara County and you need assistance this holiday season, please click here to find out more:

Pre-Register for Adopt-A-Family (Currently not accepting new applications)
Holiday Food Drive

If you are blessed to share your resources with others this holiday season, please click here to find out various ways you can help:
Thank You for your consideration!
For more information, please contact:
Kathy Chase at 716-285-3403 x. 2225
santa@communitymissions.org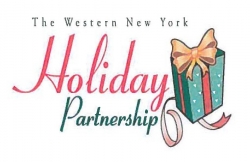 By The Numbers...
In 2022, Community Missions provided:
• 13,647 nights of shelter
• 218,178 meals
• 1,425 individuals with clothing
• 2,886 care days in Youth Services
• 40,978 care days in Recovery Services
• 72,642 care days in Housing Services
• 410 reflections & resources for Faith Development