Community Missions Adopt-A-Family Program
The Gift of Giving ... The Joy of Receiving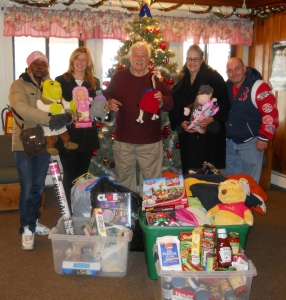 This holiday season, more than 120 Niagara County families have provided a wish list of presents for their children. Will you help them to have a memorable Christmas morning?
Thank you for considering becoming a sponsor. Your generosity will allow a Niagara County family in need to have a very special holiday. Below are guidelines to assist you as you begin to purchase gifts for your family(s).
1. Each individual gift must be labeled with the child's name and family number. It is very important that the family number appear on all gifts.
2. All gifts must be placed in one or more bags, tied closed, and labeled with the family number.
3. Staff will contact sponsors to let them know when their gifts should be dropped off. Staff cannot deliver or pick up any gifts unless a request has been made and approved in advance.
4. In addition to gifts for the children, we do ask that a $20-25 grocery gift card be included for the parent (s). Please place gift cards in a separate envelope, outside of gift bag labeled with your family number.
5. Sponsors are asked to spend what they feel comfortable with and are not expected to purchase every item on the family's wish list.
Thank You for your consideration!
For more information, please contact:
Kathy Chase at 716-285-3403 x. 2225
kchase@communitymissions.org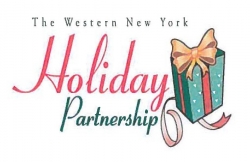 By The Numbers...
In 2021, Community Missions provided:
• 10,557 nights of shelter
• 174,497 meals
• 1,422 individuals with clothing
• 2,353 care days in Youth Services
• 45,497 care days in Recovery Services
• 72,658 care days in Housing Services
• 526 reflections & resources for Faith Development