The Need Is Growing!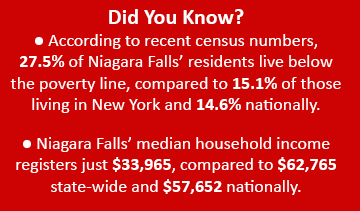 Since 1925, Community Missions has served the Niagara community. While needs have always been present, the past decade has seen a tremendous increase in demand for the Mission's services. Today, more than one quarter (27.5%) of residents in the city of Niagara Falls live below the poverty line, including an astonishing 43% of children within the city.
View the charts below to see how demand has increased at the Mission over recent years, and click on this link to download a PDF chart of our Crisis & Community Services Total Statistics from 2004-2020.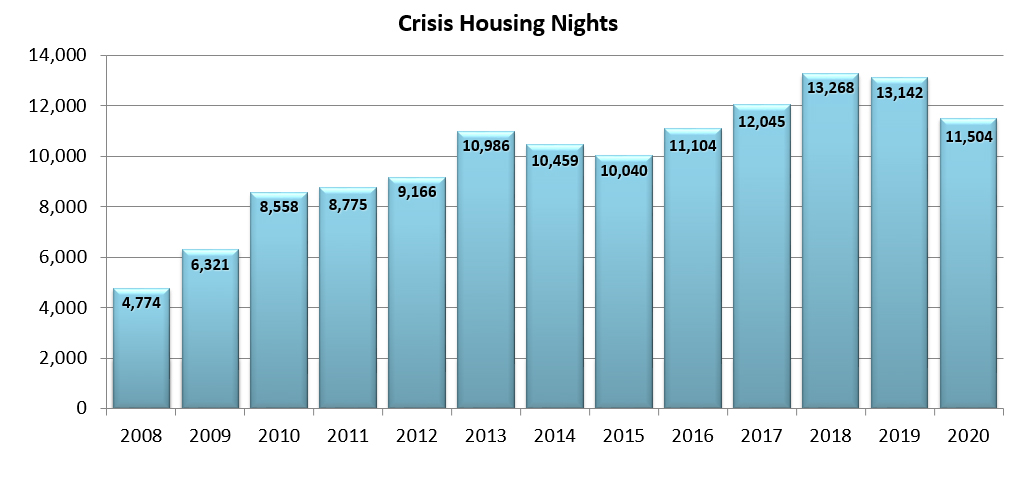 The chart above shows the steady increase in demand for Crisis Housing over the past 13 years, totaling a 141% increase over that time.
Crisis Housing includes those staying in the Emergency Housing Shelter, Mark's Place (HIV/AIDS Residence) and Parole Re-Entry.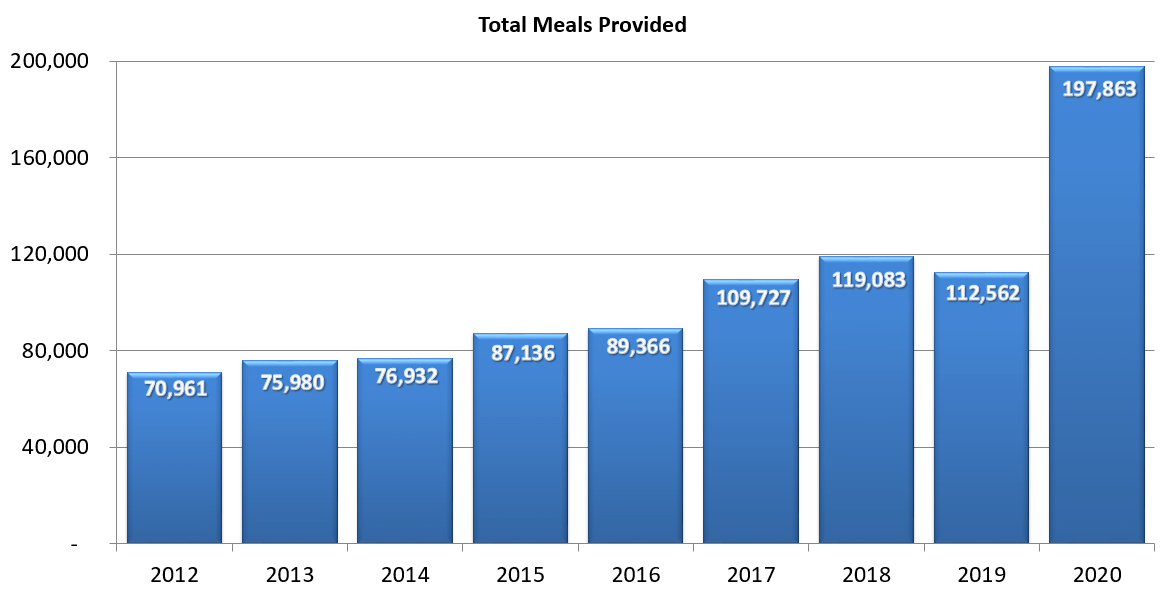 The chart above shows the increased demand for meals provided by the Mission over the past 10 years. The Mission has seen remarkable increases in meals provided, resulting in a 121% increase in just the past five years, due in large part to a substantial increase during the COVID-19 pandemic.
By The Numbers...
In 2021, Community Missions provided:
• 10,557 nights of shelter
• 174,497 meals
• 1,422 individuals with clothing
• 2,353 care days in Youth Services
• 45,497 care days in Recovery Services
• 72,658 care days in Housing Services
• 526 reflections & resources for Faith Development