Juvenile Supported Case Management (JSCM)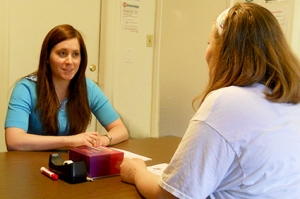 The Niagara County Juvenile Supported Case Management Program (JSCM) is designed to provide service coordination, supervision and support to youth ages 12-21. This program also implements accountability-based interventions, to help these youth avoid further crime and violence. The Niagara County Department of Social Services prioritizes youth and families in need of support services with regard to re-entry from out of home placements, juvenile justice involvement, gang activity, and/or truancy issues.
Youth are required to adhere to established curfew limits, participate in structured group and/or family therapy, and cooperate with random drug screening throughout the (60) day program. Aftercare linkages are provided beyond this period.
For more information, please contact 716-285-3403 x.2264. This program is monitored in partnership with the New York State Office of Children & Family Services and Niagara County Department of Social Services.
By The Numbers...
In 2020, Community Missions provided:
• 11,504 nights of shelter
• 197,863 meals
• 1,102 individuals with clothing
• 2,471 care days in Youth Services
• 38,764 care days in Recovery Services
• 71,864 care days in Housing Services
• 145 reflections & resources for Faith Development