Welcome to Community Missions
Since its founding in 1925, Community Missions (CMI) has provided a unique blend of services to address the needs of the Niagara community. In general, CMI serves a vulnerable population of individuals that, through a variety of circumstances, have been underserved, marginalized, overlooked and challenging in their presentations and behaviors.
The initial population served was homeless individuals and families, which are still served today. The agency currently provides 21 programs within its four divisions: Crisis & Community Services, Mental Health Housing Services, Mental Health Recovery Services, and Youth Services.
The agency serves a diverse set of populations, including youth, adults, families, homeless, youth involved with the juvenile justice system, youth and adults with psychiatric challenges, persons living with HIV/AIDS, trafficked youth and adults, and ex-offender parole individuals.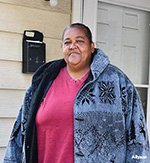 Community Missions' Food Pantry is supported by FeedMore WNY (formerly the Food Bank of WNY). In a recent newsletter, they profiled Allyson, a recipient of services at our Pantry, who spoke about Community Missions' services during the COVID-19 pandemic.
---
The REACH (Restorative Environments Allowing Children Hope) Division of Community Missions, Inc. provides a safe haven for neglected, abused and troubled youth, ages 7-17. This year marks the 30th year that the Niagara County Community Libraries and other community supporters have graciously sponsored the "Tidings of Joy" Campaign benefiting the needy youth in our Programs.
---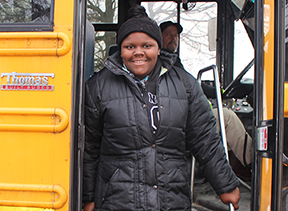 Dear Friend of the Mission,
The lobby of our main site is typically a busy place. Stopping in, you may see people dropping off donations, or a guest heading to look at a new apartment. More recently, you may see a mother filling out a Christmas list for her children for the Adopt a Family program.
Many afternoons, however, this activity is broken up by the pitter-patter of little ones fresh off the school bus. These tykes are thrilled to share what happened during the school day with their moms and dads. The joy on these young faces is contagious, and often brings a smile to all those that pass by.
---