Clothes Closet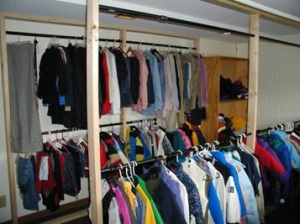 The Clothes Closet program at Community Missions provides individuals an opportunity to select clothes, accessories and household items free of charge. This program relies on the donations of local churches, organizations, businesses and individuals for its items. Last year, the Clothes Closet served more than 5,000 individuals.
What: Community Missions Clothes Closet
Where: 1570 Buffalo Ave. Niagara Falls, NY 14303
When: 12 Noon - 2 p.m. Monday through Thursday
Contact: 716-285-3403
** Due to the COVID-19 crisis, the Clothes Closet program is currently suspended, which also includes not accepting donations. Plans are to resume the program once this time has passed.**
By The Numbers...
In 2019, Community Missions provided:
• 13,142 nights of shelter
• 112,562 meals
• 5,085 individuals with clothing
• 3,487 care days in Youth Services
• 43,973 care days in Recovery Services
• 72,450 care days in Housing Services
• 192 opportunities for Faith Development