Mental Health Housing Services (CHOICES)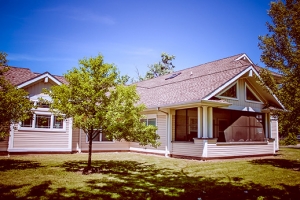 The Mental Health Housing Services (CHOICES) division of Community Missions provides an enriching and supportive living environment for those who experience mental illness. The goal of all CHOICES programs is to assist residents/tenants in reaching their maximum potential for independent living.

Its programs are transitional in nature (with the exception of Supportive Housing, which is permanent) and have a recovery focus. Clients are expected to participate with program staff in developing a service plan and working on goals and objectives that will assist them in living successfully in the community.

CHOICES provides an alternative to prospective residents/tenants who may benefit from more independent living.
These services include Supervised Community Residences (Hansen House & Canal View), Apartment Treatment and Supportive Housing programs.
For more information on these programs, contact Mental Health Housing Services at 716-285-3403 x.2275. A brochure on the division can also be downloaded here. You may also access the Niagara County Adult Single Point of Access (SPOA) application form here.
Please see below for an overview of Community Missions' Mental Health Housing Services.
By The Numbers...
In 2022, Community Missions provided:
• 13,647 nights of shelter
• 218,178 meals
• 1,425 individuals with clothing
• 2,886 care days in Youth Services
• 40,978 care days in Recovery Services
• 72,642 care days in Housing Services
• 410 reflections & resources for Faith Development