Parole Re-Entry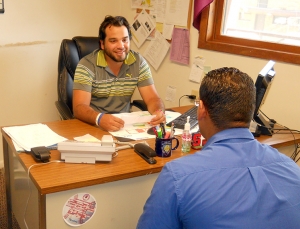 The Niagara County Parole Re-Entry Task Force works to help build a safer community as a result of the successful transition of individuals who leave prison and return to our community each year. Its mission is to...
help bridge gaps within the system
aid in better communication and coordination between community agencies
enhance public safety and knowledge
aid returning offenders in living a healthy, law abiding life
What: Community Missions Parole Re-Entry
Where: 1570 Buffalo Ave. Niagara Falls, NY 14303
Contact: 716-285-3403 x.2258
For more information, please read our brochure.
By The Numbers...
In 2022, Community Missions provided:
• 13,647 nights of shelter
• 218,178 meals
• 1,425 individuals with clothing
• 2,886 care days in Youth Services
• 40,978 care days in Recovery Services
• 72,642 care days in Housing Services
• 410 reflections & resources for Faith Development