Welcome to the Community Missions Place of Worship Project!
If you want to get right to the survey, here is the link to the online version.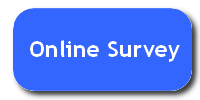 On average, it takes about 15 minutes to do the survey online.
Here is what this project is all about:
This survey is to help Community Missions connect the individuals and families that we serve to local places of worship.
We always advise people to visit several places of worship and see which one ultimately meets their spiritual needs. With so many different options in our service area, it is actually a daunting task for many people to locate a place of worship that works for them. Often, this prevents people from making that effort in the end.
The information sought in the survey from is based on the kinds of questions we are asked by the individuals and families we serve as they look for a place of worship.
The online version of the survey is now updated to collect information about places of worship in religious traditions other than Christianity. We serve individuals from many different faith traditions and also need data to help them with their religious needs.
Follow this link to complete the Place of Worship Infomation Survey Online.