2017 Compassion In Action Awards - Jodi McKay, LMSW - Niagara Co. Dept. of Mental Health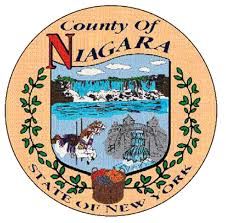 Community Missions will hold its 25th Annual Awards Brunch on Wednesday, May 24 at the LaSalle Yacht Club. Each day leading up to the event, we will profile one of the upcoming honorees. Today, Jodi McKay, LMSW from the Niagara County Department of Mental Health (NCDMH), recipient of the Mental Health Recovery Award, will be featured.
Jodi McKay works is employed as the Home and Community Based Services Supervisor at NCDMH. She was chosen for this award for her continued commitment and ongoing dedication to staff and guests at Hope House.
Hope House is a collaborative venture between three long standing and well known community organizations; Community Missions, the Mental Health Association in Niagara County and the Niagara County Department of Mental Health. Each agency has a significant history of working with adults who experience psychiatric disabilities and providing recovery centered and peer support services in Niagara County.
Hope House opened in 2015 as a recovery-focused program designed as a hospital diversion. Hope House services include Respite stays of 5-7 days in duration, a Recovery (warm) Line, Recovery Person Centered Services, Peer Support Services and Therapeutic Support and Intervention. In mid-2016, a Hope House Committee was developed, including representatives from the three agencies to restructure and give the guests a more focused and empowering experience.
Jodi McKay was chosen as a part of this committee to represent the NCDMH. Jodi was very instrumental in assisting to develop Hope House guidelines, policy and procedures, and the intake process. Jodi's ongoing critical role is to screen potential guests and admit appropriate individuals to the respite program. Jodi works hard to be available to assist Hope House at any time, 24 hours/7 days a week, along with her other job duties and responsibilities required by NCDMH. She always approaches her job with a very caring, empathetic and professional demeanor. We are thankful for Jodi's dedication, professionalism and passion. We truly appreciate all that she does for Hope House!
comments powered by Disqus
By The Numbers...
In 2022, Community Missions provided:
• 13,647 nights of shelter
• 218,178 meals
• 1,425 individuals with clothing
• 2,886 care days in Youth Services
• 40,978 care days in Recovery Services
• 72,642 care days in Housing Services
• 410 reflections & resources for Faith Development