2017 Compassion In Action Awards - St. James United Methodist Church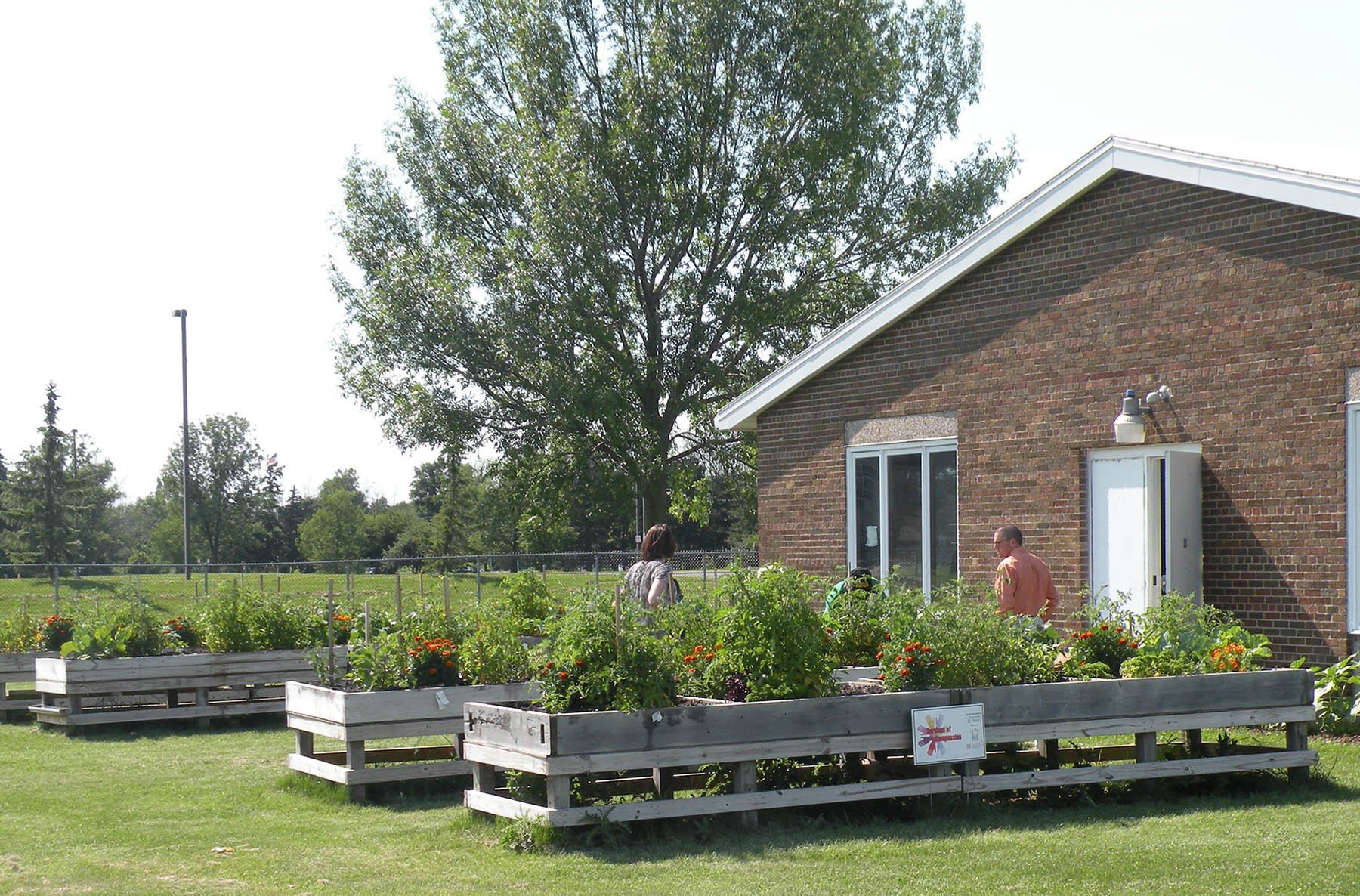 Community Missions will hold its 25th Annual Awards Brunch on Wednesday, May 24 at the LaSalle Yacht Club. Each day leading up to the event, we will profile one of the upcoming honorees. Today, St. James United Methodist Church and members Lee Clark, Richard Chapman and Jan Babcock, recipients of the Ministry and Community Partnerships Award, will be featured.
The Gardens of Compassion began in 2011 as an idea to have many Niagara County churches grow small gardens to provide fresh vegetables for the Community Kitchen. St. James came on board right away. Not only are they the only remaining church from that initial idea, but St. James took the idea and ran with it. In partnership with Community Missions, they built a truly unique community garden that grows food for those in need, but also transformed it into a garden that helps breaks down the stigma surrounding Mental Illness.
The Gardens of Compassion is now in its seventh growing season! Lee, Richard and Jan have been there every step of the way, working with the Mission, three different pastors at their church, and most importantly spending time working side by side with volunteer gardeners from CMI's Adult Mental Health programs. These are special people, from a special church in the city of Niagara Falls. We are delighted to honor them for their faithfulness to this project, and the people of the community!
comments powered by Disqus
By The Numbers...
In 2022, Community Missions provided:
• 13,647 nights of shelter
• 218,178 meals
• 1,425 individuals with clothing
• 2,886 care days in Youth Services
• 40,978 care days in Recovery Services
• 72,642 care days in Housing Services
• 410 reflections & resources for Faith Development