2017 Compassion In Action Awards - Officer Elaine Hertel - Niagara County Probation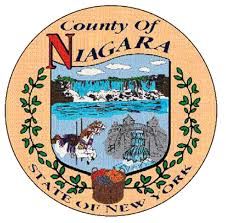 Community Missions will hold its 25th Annual Awards Brunch on Wednesday, May 24 at the LaSalle Yacht Club. Each day leading up to the event, we will profile one of the upcoming honorees. Today, Officer Elaine Hertel of the Niagara County Department of Probation, recipient of the Mental Health Housing Services Award, will be featured.
Officer Hertel has served as a Probation Officer with the Department since 2007. Prior to this, she was employed for 17 years at the Niagara County Sheriff's Office Victim Assistance Unit from 1990 to 2007.

Throughout her time with the Department, Officer Hertel has gone above and beyond her job duties. She consistently checks in with her clients, and goes to bat for them to ensure they are doing the best they can. Officer Hertel pushes her clients to do better in their lives and is able to see the results of those she works with. She is well respected by the people she works with, as well as different providers in the area, especially the staff at CMI.
comments powered by Disqus
By The Numbers...
In 2022, Community Missions provided:
• 13,647 nights of shelter
• 218,178 meals
• 1,425 individuals with clothing
• 2,886 care days in Youth Services
• 40,978 care days in Recovery Services
• 72,642 care days in Housing Services
• 410 reflections & resources for Faith Development