2017 Compassion In Action Awards - Four Points by Sheraton Niagara Falls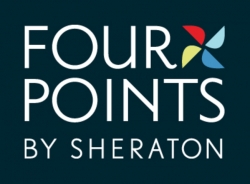 Community Missions will hold its 25th Annual Awards Brunch on Wednesday, May 24 at the LaSalle Yacht Club. Each day leading up to the event, we will profile one of the upcoming honorees. Today, Four Points by Sheraton Niagara Falls, recipient of the Crisis and Community Services Award, will be featured.
For the past year and a half, the property has partnered with Community Missions to provide several upscale meals to guests within its programs.

In late 2015, staff from the Four Points by Sheraton Niagara Falls reached out to the agency with an idea to provide holiday meals to Mission guests. This began on the weekend following Thanksgiving and continued into 2016, when the hotel hosted three such meals. In the summer of 2016, their staff visited the Mission and helped prepare a meal in the Community Kitchen. Already in 2017, our guests were invited for a meal just after Easter. This is a wonderful example of a community partnership directly benefiting those the agency serves daily.
comments powered by Disqus
By The Numbers...
In 2022, Community Missions provided:
• 13,647 nights of shelter
• 218,178 meals
• 1,425 individuals with clothing
• 2,886 care days in Youth Services
• 40,978 care days in Recovery Services
• 72,642 care days in Housing Services
• 410 reflections & resources for Faith Development