For the Young at Heart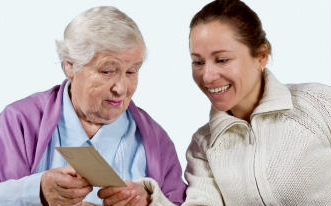 Teenage volunteers from Youth Works will partner with the Mission's mature population for Community Missions' Summertime Crafts and Gaming event. The fun will take place July 7-10, 2014 from 9:30-11:15 a.m. in Community Missions' Soup Kitchen.
Crafts and gaming activities will range from bingo, card games, crochet and knitting patterns to flower pot painting. For the crochet and knitting segment, participants are asked to bring their own crochet hooks and knitting needles on Wednesday, July 9. As for bingo, card games and flower pot painting, the Mission will provide all of the necessary supplies.
Despite notable differences between youth and the elderly populations, our agency believes that events like CMI's Summertime Crafts and Gaming remind us that no matter what age; arts, crafts and games contribute to artistic development, and more importantly, social camaraderie.
comments powered by Disqus
By The Numbers...
In 2022, Community Missions provided:
• 13,647 nights of shelter
• 218,178 meals
• 1,425 individuals with clothing
• 2,886 care days in Youth Services
• 40,978 care days in Recovery Services
• 72,642 care days in Housing Services
• 410 reflections & resources for Faith Development