Interfaith Community Prayer
Service for Mental Illness
Recovery and Understanding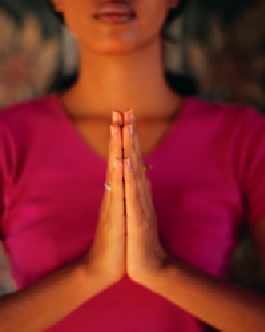 Tuesday, Oct. 3, 2022 @ 4:00 PM
Bacon Memorial Presbyterian Church
166 59th Street, Niagara Falls, NY 14304
The numbers are startling.
Nearly one of every five adults in the United States - over 43.8 million - experiences mental illness in a given year.
One in 25 - over 10 million - experiences a serious mental illness in a given year that substantially interferes with or limits one or more major life activities.
Even as we provide care to people in need of mental health services, Community Missions of Niagara Frontier along with organizations like the National Alliance on Mental Illness work hard to fight stigma, support and educate the public, and advocate for equal care. We know raising community awareness and encouraging people who need those services to seek them, can make a big difference.
Each year, Community Missions presents an Interfaith Community Prayer Service for Mental Illness Recovery and Understanding. This service marks the National Day of Prayer is part of Mental Illness Awareness Week (MIAW). Established by an Act of Congress in 1990, MIAW is observed in the first week of October and is an opportunity to learn more about serious mental illnesses such as major depression, bipolar disorder and schizophrenia.
Please join us for this observance.
Faith leaders from diverse faith traditions will join mental health consumers, their families and community members to seek sacred guidance and help in replacing misinformation, blame, fear and prejudice with truth and love in order to offer hope to all who are touched by mental illness.
We hope to see you there!!
If you have questions or need more information, please contact
Rev. Mark Breese
, 716-285-3403 ext. 2259
(Please note that COVID-19 prevention measures will be in place for this event.)
For more information about Mental Illness Awareness Week and other ways you can help fight stigma, visit:
www.nami.org/miaw
.
About our host: While First Congregational Church (our usual location for the service) is under rennovation, we are very grateful to
Bacon Memorial Presbyterian Church
for opening their doors to the community for this very special event.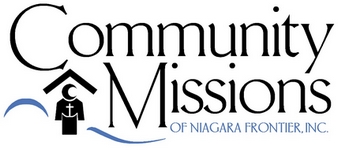 By The Numbers...
In 2022, Community Missions provided:
• 13,647 nights of shelter
• 218,178 meals
• 1,425 individuals with clothing
• 2,886 care days in Youth Services
• 40,978 care days in Recovery Services
• 72,642 care days in Housing Services
• 410 reflections & resources for Faith Development