Juvenile Intensive Case Management (JICM)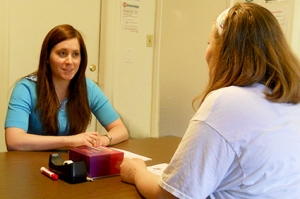 The Niagara Falls Juvenile Intensive Case Management Program (JICM) is a program that provides intensive supervision and support, while also implementing accountability-based interventions, to help juvenile probationers avoid further crime and violence. The Niagara Falls Probation Department refers juvenile probationers, ages 7-15, to the program based on those who need the most intensive supervision and support with regard to crime, violence, gang involvement, and/or truancy issues. The program operates on a 1:4 ratio, as each case manager oversees a maximum of four juveniles at a time for a 90-day period.
Key components of the program include a thorough mental health/substance abuse assessment, drug-screening, family support services, academic assistance, linkage to other community service agencies, and group therapy twice per week. Group sessions consist of Aggression Replacement Training (ART) to teach the youth how to replace aggression and poor decision making with positive alternatives. The program offers family therapy weekly, along with additional therapies and activities. The program also makes use of restorative justice components such as restitution, community service, and victim/offender mediation and NYS Division of Probation and Correctional Alternatives.
For more information, please contact 716-285-3403 x.2264. This program is monitored in partnership with the New York State Division of Criminal Justice Services.

By The Numbers...
In 2016, Community Missions provided:

• 11,104 nights of shelter
• 89,366 meals
• 6,744 individuals with clothing
• 2,295 care days in Youth Services
• 46,888 care days in Recovery Services
• 73,994 care days in Housing Services
• 182 opportunities for Faith Development