Mark's Place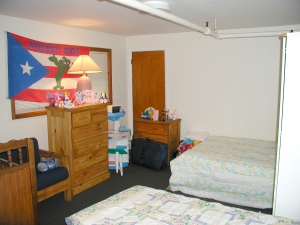 Mark's Place is a transitional residence for HIV positive persons with an AIDS specific diagnosis. The program is designed to facilitate advancement to permanent and independent housing within a limit of one year's time. Currently located at Community Missions' main facility in Niagara Falls, Mark's Place can service up to four residents at one time.

Residents are provided linkage and advocacy to the following programs as needed and where appropriate:
AIDS Family Services Counseling
Niagara Community Services Counseling and Case Management Substance Abuse Services
What: Mark's Place (Residence for Individuals living with HIV/AIDS)
Where: 1570 Buffalo Ave. Niagara Falls, NY14303
When: Open 24 hours a day, 7 days a week
Contact: 716-285-3403
ADMISSIONS PROCESS
Referrals - please call 716-285-3403. Referrals can be initiated by self, family, treatment team, clergy, or any community agency.
Applications - requires a physical, social history, and financial information
Interview with Program Coordinator
Application review by Administration

ADMISSION CRITERIA
Program Criteria
Desires growth toward least supportive living environment
Agrees to follow residence guidelines
Agrees to participate in goal planning
Agrees to follow prescribed medication regime
Desires maintenance of clean and sober status and addresses relapse issues
Agrees to pay a monthly fee based on entitlements and ability to pay
Functional Criteria
Be at least 18 years of age
Have AIDS specific diagnosis
Be self preserving in a fire emergency
Are homeless or at imminent risk of becoming homeless
Be ambulatory, continent, provide adequate self care
Be free of acute debilitating physical disorder
By The Numbers...
In 2022, Community Missions provided:
• 13,647 nights of shelter
• 218,178 meals
• 1,425 individuals with clothing
• 2,886 care days in Youth Services
• 40,978 care days in Recovery Services
• 72,642 care days in Housing Services
• 410 reflections & resources for Faith Development