Mission Trips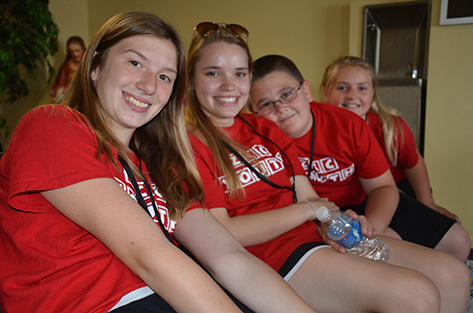 At Community Missions we understand that hands-on work doing the ministry of Christ deepens the faith of individuals. Youth groups, men's & women's groups, and other small group ministries within your church can have these experiences right here in New York State. We invite you to embark on a mission trip to serve those in need.
Your work here will make a difference in the life of your church members and strengthen the ministry and health of your church. Most importantly, it will make a real and tangible difference to those we serve every day through our many programs and services. Community Missions of Niagara Frontier, Inc. is a Validated Ministry of the ABC-NYS, which is part of the American Baptist Churches, USA (ABC-USA). The ABC-USA has a long heritage of ecumenical and interfaith dialogue and partnerships. Community Missions has those same values and welcomes all peoples of faith who wish to serve those in need.
Contact Us to Arrange a Mission Trip
Arranging a Mission Trip to Community Missions is easy! The best way to start is by using our online Mission Trip Registration Form!
You are also welcome to contact our Agency Minister, Rev. Mark H. Breese: Phone 716-285-3403 ext. 2259, email mbreese@communitymissions.org.
We will be happy to help you get connected with local resources needed for your Mission Trip.
Availability
At Community Missions we want your volunteer experience to be one that makes a difference to your group. In order to ensure that this is the case, we generally host only one multi-day group each week. As you may expect, this limits availability especially during the late spring and summer months. Registrations are considered on a first come first serve basis, so it is always best to contact us as early as possible.
By The Numbers...
In 2022, Community Missions provided:
• 13,647 nights of shelter
• 218,178 meals
• 1,425 individuals with clothing
• 2,886 care days in Youth Services
• 40,978 care days in Recovery Services
• 72,642 care days in Housing Services
• 410 reflections & resources for Faith Development