Featured News - Current News - Archived News - News Categories
Community Missions To Hold Community Prayer Service
by Christian Hoffman
As part of the National Day of Prayer for Mental Illness Recovery and Understanding
Fri, Oct 3rd 2014 12:55 pm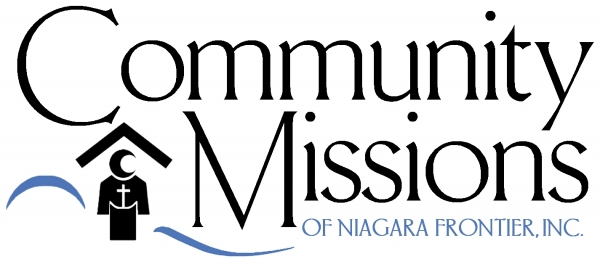 Community Missions will hold an interfaith community prayer service on Tuesday, October 7, 2014 as part of the National Day of Prayer for Mental Illness Recovery and Understanding. The service will be held from 3:30 p.m. - 4:15 p.m. with light refreshments to follow the service. The prayer service is open to the public and will be held at the First Congregational United Church of Christ, 822 Cleveland Ave., Niagara Falls, NY 14305.
This year the service will include representatives from several faith traditions across the Niagara Region. Among those represented will be:
Dr. Mohammad Salem Agwa, Senior Lecturer of Arabic at Niagara University and Imam of The Islamic Cultural Center of Niagara Falls, offering prayer from the Islamic tradition;
Dr. Jeannette Choho Ludwig, Associate Professor of Romance Languages and Literatures at the University of Buffalo who will offer prayers from the Buddhist tradition;
Julie Whittemore, volunteer at Community Missions will offer prayers from the Jewish tradition;
Sister Beth Brosmer, Executive Director of Heart, Love & Soul Food Pantry & Dining Room in Niagara Falls will offer prayers out of the Roman Catholic and Franciscan traditions;
Rev. Marna Pritchard, Pastor of First Congregational United Church of Christ will offer prayers out of the Protestant tradition and will also lead the prayer service along with Rev. Mark Breese, Agency Minister and Director of Ministry and Community Partnerships at Community Missions
Music will be provided by Judy Maggs of St. James United Methodist Church in Niagara Falls, and God's Women Outreach Ministries.

The service will also include music and a candle lighting ceremony that all attendees can participate in.
This is the fourth year Community Missions and the First Congregational church will present this service. "The community prayer service for Mental Illness Recovery and Understanding really is for the whole community," said Rev. Breese. "The general public, along with faith leaders, community leaders, service providers, local politicians—we all have a role to play in confronting the stigma of mental illness. This is a chance for the whole community to stand together to show our concern and caring for our neighbors who are affected by mental illness."
This National Day of Prayer is part of Mental Illness Awareness Week (MIAW), which is October 5-11 in 2014. Established by an Act of Congress in 1990, MIAW is observed in the first week of October and is an opportunity to learn more about serious mental illnesses such as major depression, bipolar disorder and schizophrenia.
Mental illnesses are medical illnesses. One in four adults experiences a mental health problem in any given year. One in 17 lives with serious, chronic illness. Many people in our community are directly affected by mental illness. The good news is that treatment does work and recovery is possible.
On average, people living with serious mental illness live 25 years less than the rest of the population. One reason is that less than one-third of adults and less than one-half of children with a diagnosed illness receive treatment.
When mental health care isn't available in a community, the results often are lost jobs and careers, broken families, more homelessness, more welfare and much more expensive costs for hospital emergency rooms, nursing homes, schools, police and even courts, jails and prisons. Since the early 1970's, Community Missions has been addressing this important public health issue by offering a variety of residential and community based programs for youth and adults with mental illness.
"An important, and sometimes overlooked, step to the recovery of those dealing with mental illness is to work with the community to reduce the stigma associated with mental illness," said Robyn Krueger, Executive Director of Community Missions. "We are all part of one community, and the wellbeing of our neighbors should be a concern for all of us."
To learn more about mental illness support, education and advocacy, please visit the National Alliance on Mental Illness (NAMI) websites www.nami.org and www.nami.org/faithnet.
By The Numbers...
In 2022, Community Missions provided:
• 13,647 nights of shelter
• 218,178 meals
• 1,425 individuals with clothing
• 2,886 care days in Youth Services
• 40,978 care days in Recovery Services
• 72,642 care days in Housing Services
• 410 reflections & resources for Faith Development