Featured News - Current News - Archived News - News Categories
Community Missions to Participate in 2016 CreateAthon
by Christian Hoffman
Mon, Jul 18th 2016 12:00 pm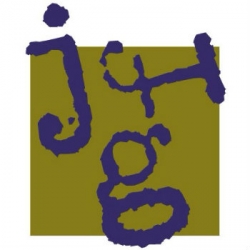 LOCKPORT, N.Y. - Community Missions has been selected to receive free creative services from J. Fitzgerald Group as part of the Ninth Annual WNY Area CreateAthon.
Sponsored by J. Fitzgerald Group, the WNY Area CreateAthon is a 24-hour creative blitz that provides free marketing services to select nonprofit organizations. The goal is to help nonprofits make a difference in the community, mainly by creating awareness for their services.
Community Missions will be receiving assistance on a few marketing projects during the creative marathon, being held from July 28-29. These projects are set to include a new volunteer brochure, as well as an elevator pitch.
Key members of Community Missions will meet with J. Fitzgerald Group's creative team on Friday, July 29 to listen to pitches and make final adjustments, and the solutions should be up and running shortly after.
"Community Missions was excited to learn that we had been selected to take part in the WNY Area CreateAthon," said Christian Hoffman, Communications & Development Manager at Community Missions. "Our agency offers many different services, with programs serving the homeless, food insecure, mentally ill and juvenile justice-involved youth, along with many others. This help from J. Fitzgerald Group in crafting our message will go a long way in helping us to better serve our community."
About Community Missions
Since its founding in 1925, Community Missions has provided a unique blend of referral, crisis, community support, and residential services for youth and adults. In 2015, the Mission provided over 86,000 meals and over 10,000 nights of care to neglected or abused children and homeless adults. Additional agency programs serve adults and youth with psychiatric disabilities, parolees, at-risk youth and other underserved populations in both residential and recovery-oriented settings. For more information, please visit www.communitymissions.org.
About J. Fitzgerald Group
Founded in January 2002, J. Fitzgerald Group is an international marketing technology company specializing in full-service advertising, marketing, web design and research. JFG's client market spans locally, regionally and worldwide. From marketing to incentives, JFG empowers client partners to close the sales loop.
By The Numbers...
In 2022, Community Missions provided:
• 13,647 nights of shelter
• 218,178 meals
• 1,425 individuals with clothing
• 2,886 care days in Youth Services
• 40,978 care days in Recovery Services
• 72,642 care days in Housing Services
• 410 reflections & resources for Faith Development