Featured News - Current News - Archived News - News Categories
Unique Community Garden to Address Hunger and the Stigma of Mental Illness
by Christian Hoffman
Thu, Apr 21st 2016 03:00 pm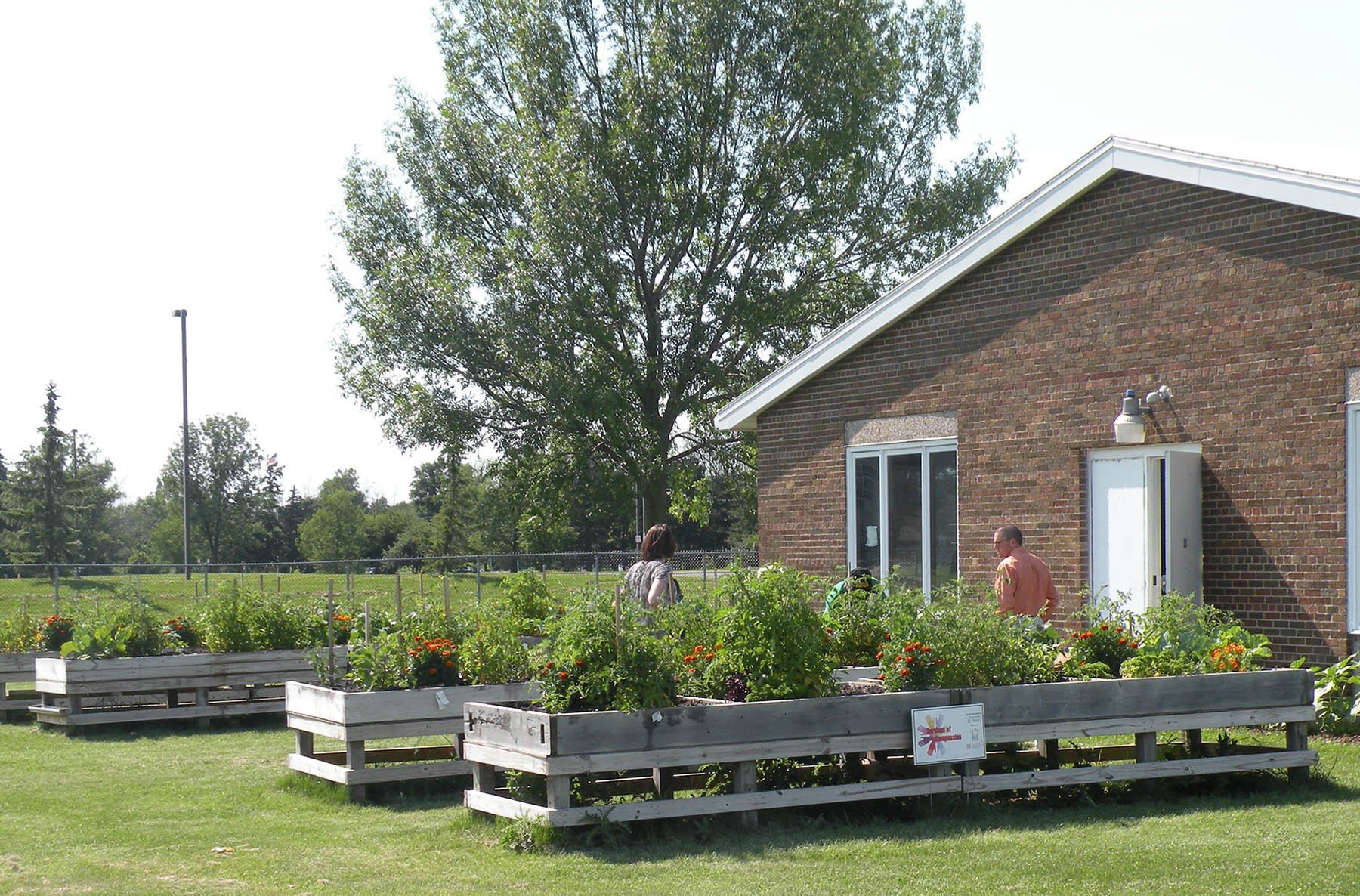 The Gardens of Compassion initiative at St. James United Methodist Church (UMC) in Niagara Falls will celebrate its fourth year in 2016. This unique partnership between St. James and Community Missions of Niagara Frontier, Inc. (CMI) addresses the stigma associated with mental illness by including volunteers from the Mission's programs and community volunteers together to produce fresh food for those in need.
The gardening season will kick off with a free public information session led by Dr. Richard Primo focusing on understanding mental illness on April 27th at 6:30 p.m. located at St. James (4661 Porter Rd., Niagara Falls, NY.) The community is invited to the event, and refreshments will be served.
The process of recovering from mental illness often includes working to reintegrate into the community as fully as possible. As this can also mean negotiating the stigma this population faces, the two most effective ways to help with this are to address the misunderstandings that people may have regarding mental illness, and by creating opportunities for the community to work together with their neighbors living with a mental illness. Gardens of Compassion accomplishes both of these goals.
Over the past three years, the project was structured for each CMI client to have an individual garden he or she tended with the help of volunteers form St. James. This year, the focus has shifted to a broad-based community garden project. Produce from the gardens will be used at the Community Soup Kitchen at CMI and at the Little Wonders Early Childhood Development Center at St. James. Volunteers from the community and CMI's mental health programs will also share in some of the produce.
Volunteers and community involvement are keys to the success of the Gardens of Compassion. A total of 15-20 regular volunteers to help plant and tend the gardens are being sought for the project. The primary group gardening day will be on Wednesdays from 3:30-4:30 PM. All volunteers that sign up are invited to come at that time to care for the gardens together. During the rest of the week, individuals or smaller groups of volunteers will be asked to sign up for a daily watering schedule.
"As a church, our goal is to be a community meeting place where anyone can come to be involved. The Gardens of Compassion is an opportunity to make a difference by helping others and meeting new people," says Rev. Matt Kofahl, pastor at St. James UMC.
"The Gardens of Compassion is about more than just gardening," says Rev. Mark Breese, Agency Minister & Director of Ministry and Community Partnerships at Community Missions. Throughout the gardening season, Community Missions has also arranged for additional opportunities for the volunteer gardeners. There will be presentations and activities covering a range of topics, and even a "Music by the Garden" event where a local musician will provide a musical backdrop for volunteers while they tend the gardens.
"At its core, the Gardens of Compassion is about building community," says Rev. Breese. "Many partners have come together to make it possible."
These partners include, Cornell Cooperative Extension, Grassroots Gardens of Buffalo, and Greenprint Niagara, all of whom are providing seedlings and other help for the gardens. Funding for the initiative has come from St. James UMC, the United Methodist Women, VolunteerWNY.org, Community Missions, and funds from a One Great Hour of Sharing Development grant from the American Baptist Home Mission Societies.
"We know that the whole Niagara Region is a community that cares and has much compassion to give," Rev. Breese adds. "There is nothing that we cannot address together, be it hunger, misunderstanding, the stigma around mental illness, or the isolation many people experience every day. Something as simple as growing a garden together with our neighbors can be all it takes to make a huge difference. Even if someone doesn't want to be a volunteer gardener for the Gardens of Compassion, they are welcome to come to the Public Information Session. Sometimes, planting one small seed grows into something great."
Volunteers can sign up online at:
www.CommunityMissions.org/gardens
www.VolunteerWNY.org and look for Community Missions under Agencies
By The Numbers...
In 2022, Community Missions provided:
• 13,647 nights of shelter
• 218,178 meals
• 1,425 individuals with clothing
• 2,886 care days in Youth Services
• 40,978 care days in Recovery Services
• 72,642 care days in Housing Services
• 410 reflections & resources for Faith Development