Featured News - Current News - Archived News - News Categories
Community Missions, NFMMC announce Sixth Annual Community Prayer Service for Mental Illness Recovery & Understanding
by Christian Hoffman
Tue, Sep 27th 2016 09:00 am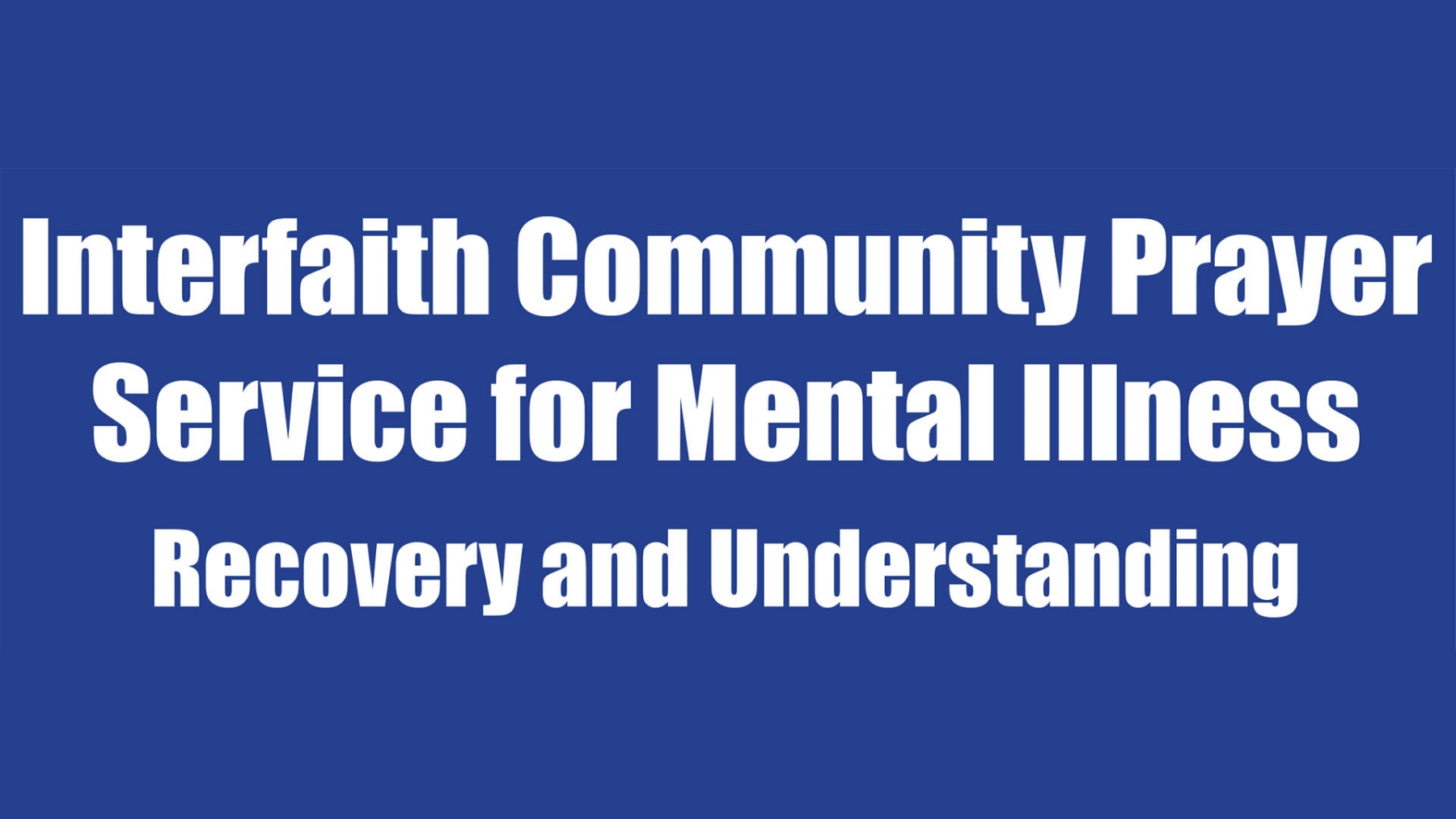 A pair of prominent mental health service providers are again joining to support a day of recovery and understanding with an interfaith community prayer service on Wednesday, Oct. 5 at 3:30 p.m.
Community Missions and Niagara Falls Memorial Medical Center will host the event at First Congregational United Church of Christ, 822 Cleveland Ave., Niagara Falls. The service is part of Mental Illness Awareness Week, a national event designed to raise public awareness about mental illness and break down the stigma that too often discourages people from seeking help when needed.
Area leaders from various faith traditions will join mental health consumers, their families and community members to seek guidance and help in replacing misinformation, blame, fear and prejudice with truth and life in order to offer hope to all who are touched by mental illness.
One in five adults experience mental illness problems every year and 50 percent of chronic mental illness begins by age 14. Although many people today understand that mental illness is a medical condition, individuals and families affected by mental illness are still often subjected to stigma and discrimination.
"There is a great deal of misunderstanding and fear about mental illness," said the Rev. Mark Breese, agency minister at Community Missions. "Many believe there is no hope for people with mental Illness. But there is hope and we need to give that hope to families, friends, and neighbors who struggle with mental illness."
"This interfaith gathering gives our entire community an opportunity to show support for neighbors, friends and family members who are often unfairly stigmatized and misunderstood because they suffer from depression, anxiety or other forms of mental illness," said Memorial Medical Center President & CEO Joseph A. Ruffolo.
The service will include representatives from several faith traditions across the Niagara Region, including:
Rev. Mark Breese, agency minister and director of Ministry and Community Partnerships at Community Missions
Rev. Marna Pritchard, pastor of First Congregational United Church of Christ
Judy Maggs from St. James United Methodist Church, Niagara Falls, service music
Dr. Mohamed S. Ahmed, MD, PhD, P.C, of Masjid Tawba of Niagara Falls;
Elder Joyce Sconiers, MPA, BSW, Care Coordinator of Memorial Hospital's Wellness Connection Center will speak as well as perform with God's Woman Sounds of Praise (part of God's Outreach Ministries, Inc., Niagara Falls)
Rev. Joseph L. Levesque, C.M., President Emeritus, Niagara University;
Dr. Jeannette M Ludwig, Associate Professor, Romance Languages and Literatures, University a Buffalo, State University of New York;
Mary Jo Santilla of Temple Beth El in Niagara Falls;
Pete Hill, "All Our Relations" Project Director of the Native American Community Services of Erie and Niagara County (NACS);
Rev. Raymond Allen of Bethany Missionary Baptist Church and President of the Niagara Falls Ministerial Council;
The service is open to the public, with light refreshments to follow. For more information, please contact Rev. Mark Breese at 285-3403, ext. 2259 or mbreese@communitymissions.org.
By The Numbers...
In 2021, Community Missions provided:
• 10,557 nights of shelter
• 174,497 meals
• 1,422 individuals with clothing
• 2,353 care days in Youth Services
• 45,497 care days in Recovery Services
• 72,658 care days in Housing Services
• 526 reflections & resources for Faith Development