Featured News - Current News - Archived News - News Categories
Niagara Athletics Partners with Community Missions for Food & Toiletry Drives
by Christian Hoffman
Tue, Nov 1st 2016 03:00 pm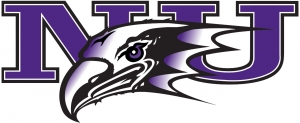 NIAGARA UNIV., N.Y. - The Niagara University Department of Athletics and Community Missions have partnered to hold food and clothing drives during upcoming Niagara University athletics contests.
The first food drive will be on the Veteran's Day Big Four Doubleheader when the women's basketball team plays St. Bonaventure at 5 p.m. and the men's basketball team faces Buffalo at 8 p.m. The second food drive will be on Tuesday, Nov. 15 when hockey hosts Mercyhurst at 7 p.m.
Fans are encouraged to donate non-expired, non-perishable food items, (particularly stuffing, mac & cheese, instant mashed potatoes), toiletries (diapers, toilet paper, toothbrushes/toothpaste, soap), and men's gloves. These are all items of great need during the holidays at Community Missions.
"We are thrilled to partner with the NU Athletics on this initiative," said Christian Hoffman, Communications & Development Manager at Community Missions. "What a wonderful way to encourage the community to respond to those in need, and to kick off the holiday season. We're looking forward to two great nights for the Purple Eagles and for the Mission!"
Those who donate an item are eligible for a $5 discount off the ticket price. For fans who have already purchased tickets are encouraged to bring an item and can receive the same $5 discount to a future basketball or hockey game.
Community Missions has provided the Niagara community with a wide range of vital services since 1925. In 2015, CMI provided more than 87,000 meals and 10,000 nights of care within its crisis services programs. Additional agency programs serve adults and youth with psychiatric disabilities, parolees, at-risk youth and other underserved populations in both residential and recovery-oriented settings. For more information, please visit
www.communitymissions.org
.
By The Numbers...
In 2022, Community Missions provided:
• 13,647 nights of shelter
• 218,178 meals
• 1,425 individuals with clothing
• 2,886 care days in Youth Services
• 40,978 care days in Recovery Services
• 72,642 care days in Housing Services
• 410 reflections & resources for Faith Development