Featured News - Current News - Archived News - News Categories
Project Connect Niagara Returns September 15
by Christian Hoffman
Fri, Sep 10th 2021 10:00 am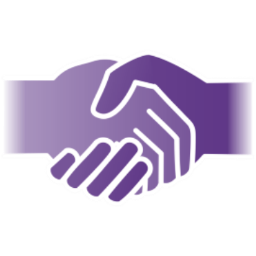 NIAGARA FALLS, N.Y. – Project Connect Niagara, an event designed to connect those in need with critical services in a "one-stop" venue, will return on Wednesday, September 15 from 9 a.m. to 1 p.m. at Heart, Love, and Soul Food Pantry & Dining Room in Niagara Falls, N.Y.
Project Connect Niagara aims to bridge the knowledge gap that often exists between the community resources provided by many organizations, and local residents that can benefit from these programs and services. The event is designed for attendees to engage with many of the 25+ resources on-site, including employment opportunities, social services, legal advice, and medical services.
Many safety measures will be in place to protect all in attendance. Vaccinations will be available on-site, and all attendees must wear masks, which can be provided. Social distancing will be in effect, which has limited the number of agencies present for this year's event. A bagged lunch will also be provided to all attendees.
In 2019, approximately 300 attendees accessed these free services and information, while 125 individuals benefited from on-site health services, referrals and resources provided by Mount St. Mary's Hospital. Transportation was provided from local communities to the event. In 2020, efforts focused on providing care packages to local residents through food pantries, before resuming the in-person event this year.
"We are so glad that Project Connect Niagara is back to offer resources to the community this year," said Robyn L. Krueger, Chair of the Niagara County Coalition for Services to the Homeless. "The event is a wonderful opportunity to connect residents with needs and concerns directly with organizations that can help them. We look forward to a worthwhile and safe event on Wednesday!"
The event is presented by the Niagara County Coalition for Services to the Homeless. With a goal of making a positive impact on the community, the event aims to form a partnership between community volunteers, city government, non-profits, and the private sector to provide this "one-stop shop" of health and human services for those in need in Niagara Falls.
Sponsors for the event include Catholic Health – Mount St. Mary's, Niagara Falls City School District, Niagara Falls Teachers Union, Local #801, Niagara Alliance for Restorative Practices, Inc., KeyBank, Kane Construction, St. Paul's UCC – Shawnee Church Women's Guild.
For additional information about the event, please email projectconnectniagara@gmail.com or call 716.282.5687.
By The Numbers...
In 2022, Community Missions provided:
• 13,647 nights of shelter
• 218,178 meals
• 1,425 individuals with clothing
• 2,886 care days in Youth Services
• 40,978 care days in Recovery Services
• 72,642 care days in Housing Services
• 410 reflections & resources for Faith Development