Sunday Cabaret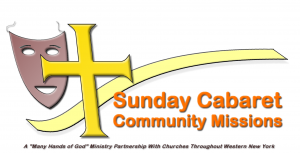 The Sunday Cabaret was developed through the Mustard Seed Project, an initiative of Bishop R. William Franklin of the Episcopal Diocese of Western New York. One Sunday each month, two local church congregations partnered to provide dinner in the Community Soup Kitchen and to present a special program. The event provides a time of fun and fellowship for guests in the Kitchen, individuals and families staying in the Missions' Crisis Housing, and participants in CMI's programs for parolee re-entry, youth, and residential- and community-based programs for adults living with mental illness.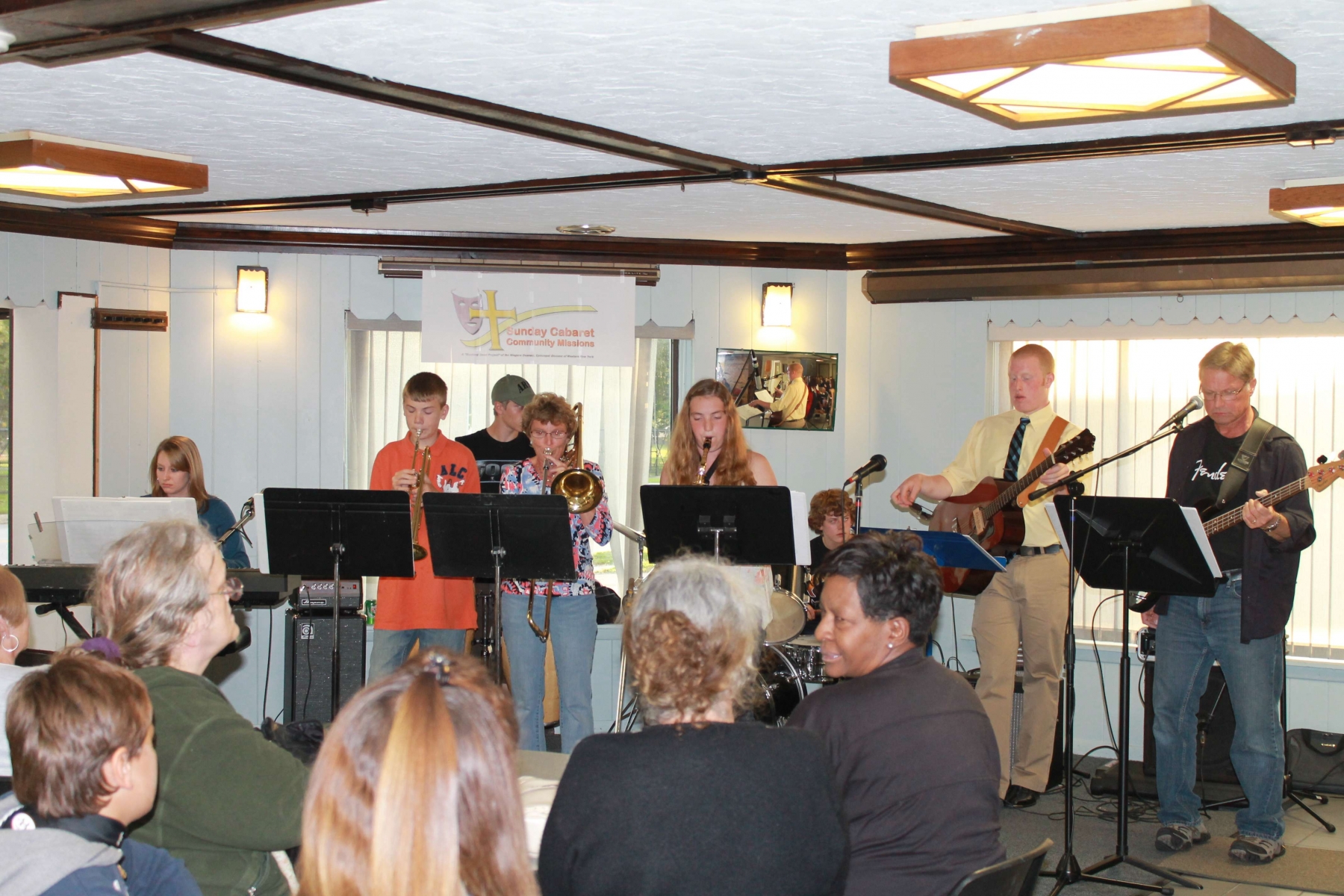 "The Sunday Cabaret project makes a very positive contribution to everyone involved—the churches, Community Missions, and especially to the many consumers of CMI services that participate," said Mark Breese, Agency Pastor at Community Missions.

In recent years, programs have included performances by the bands, magicians, artists, mimes and even a clown. The project is designed to offer a unique time of food, fellowship, entertainment and cultural experiences that may not typically be available to those the Mission serves, as well as to the public.
Its seeds began in the spring of 2012, as the Niagara Deanery received funding to initiate a cooperative outreach project by eight Episcopal churches in Niagara County, Community Missions, and the community. This coincided with CMI Agency Pastor Mark Breese's Many Hands of God Initiative, which builds projects with churches in Niagara County that strengthen shared ministries.

"The Sunday Cabaret Series at Community Missions has been a great outreach project for the Christian community of WNY," said Michael Pyskaty, a student at Starpoint High School that served as videographer for the project. "It is great to see how our actions have touched the lives of the clients of the Mission, and it has been a privilege to work as a member of this superb outreach program. Taking the videos and photos of every performance has been a great opportunity for me, and it has changed my life."

The Episcopal Deanery of Niagara County has partnered with CMI and other church partners to plan the upcoming year's series of Sunday Cabarets. "It has been such a successful ministry on so many levels," said The Very Rev. Judith Lee, Dean of the Niagara Deanery. "We are looking forward to the coming months and know that it will be even better than last year."

For more information on the Sunday Cabaret project, or if you are interested in participating, please contact either Pastor Mark Breese at 716-285-3403 x.2259 or
.
By The Numbers...
In 2016, Community Missions provided:

• 11,104 nights of shelter
• 89,366 meals
• 6,744 individuals with clothing
• 2,295 care days in Youth Services
• 46,888 care days in Recovery Services
• 73,994 care days in Housing Services
• 182 opportunities for Faith Development