Featured News - Current News - Archived News - News Categories
Community Missions Receives Federal Funds to Combat Homelessness
by Christian Hoffman
$286k Rapid Re-Housing Grant is part of $7.75 million Awarded to 15 WNY Agencies
Mon, Mar 14th 2016 12:00 pm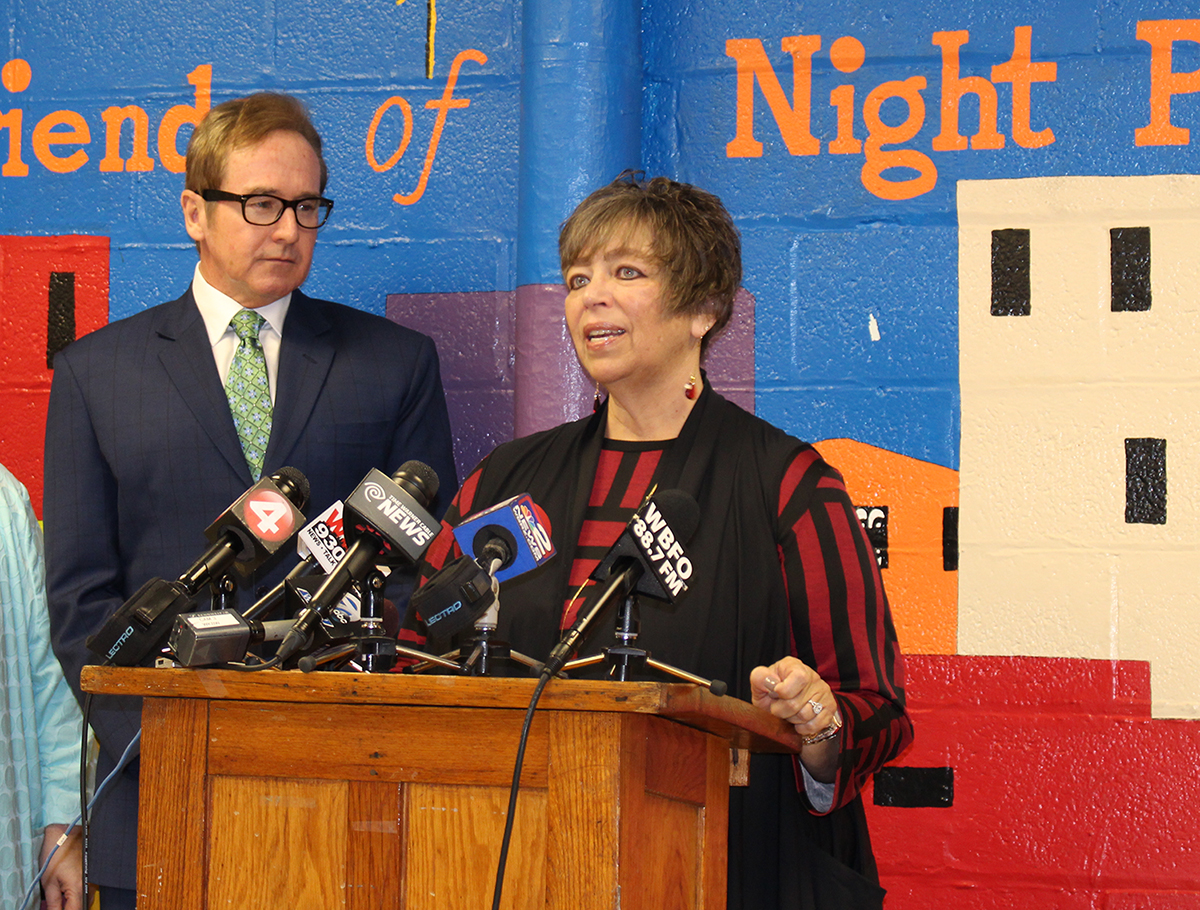 BUFFALO, N.Y. - Congressman Brian Higgins (NY-26) announced more than $7.75 million in federal funding to support efforts to end homelessness in Western New York on Monday. For the first time, Community Missions will draw funds from the award, receiving $286,753 to fund its Rapid Re-Housing program.
Rapid Re-Housing is a model focusing on moving families and individuals experiencing homelessness into permanent housing as quickly as possible. Funds may be utilized for security deposits, rent, utility assistance and other allowable expenses to transition those in need from a shelter into housing when finances are the primary hurdle.
"Community Missions (CMI) is pleased with this Rapid Re-Housing grant award," said CMI Executive Director Robyn L. Krueger. "These funds will go a long way to help provide more stable housing for Niagara County residents. CMI is excited to be a partner with HUD and grateful for the Congressman's support to benefit all of his constituents."
In all, 15 agencies received funding from the U.S. Department of Housing and Urban Development (HUD). The Homeless Alliance of WNY (HAWNY), as the lead agency of the Continuum of Care for Buffalo, Niagara Falls, Erie, Niagara, Orleans, Genesee and Wyoming Counties, coordinated the application.
"I'd like to thank Congressman Higgins for his continued support for federal funding for homeless services," said Dale Zuchlewski, HAWNY Executive Director. "More than 6,000 people experienced homelessness in the Erie-Niagara region last year, and these funds help restore lives through needed supports and housing."
Community Missions has conducted Rapid Re-Housing on a smaller scale in previous years, thanks to funding from the Niagara Falls Community Development. In 2015, the Mission provided more than 10,000 nights of shelter through its Crisis Housing programs, serving a total of 684 individuals.
Media Coverage:
WKBW TV-7 - $7.75 million to help end homelessness in WNY

TWC News Buffalo - Federal Funding to Help Fight Homelessness in Buffalo

WBFO 88.7FM - HUD to provide $7.75 million to 15 agencies combating homelessness
Buffalo News - Homeless projects to receive $7.75 million from HUD

By The Numbers...
In 2022, Community Missions provided:
• 13,647 nights of shelter
• 218,178 meals
• 1,425 individuals with clothing
• 2,886 care days in Youth Services
• 40,978 care days in Recovery Services
• 72,642 care days in Housing Services
• 410 reflections & resources for Faith Development