Featured News - Current News - Archived News - News Categories
Antiques and Fine Arts Auction to Benefit Community Missions
by Christian Hoffman
Thu, Oct 19th 2017 10:00 am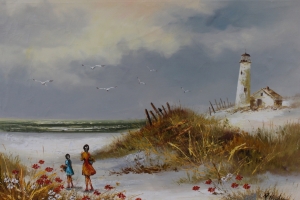 NIAGARA FALLS, N.Y. - Community Missions will hold its Annual Antiques and Fine Arts Auction on the afternoon of Sunday, November 12, 2017 at the First Presbyterian Church in Youngstown. Admission is $10 per person and $15 per couple, with all proceeds benefitting Crisis Services and Mark's Place (HIV/AIDS residence) at Community Missions.
More than 200 items will be auctioned at the event. Auction items include a bronze of a bear catching salmon, a rooster by Picasso, dolls, art glass, porcelain, mirrors, sports memorabilia, and hundreds of other items. Doors will open at 12:15 p.m. for a viewing of items and a sampling of "heavy hors d'oeuvres." The Auction will commence at 1 p.m.
There will also be a Flea Market. This will include a designer purse table with brand names including Coach, Liz Clairborne, Gucci, Guess, Louis Vuitton, etc. selling at $5 each. Flea items will sell at prices ranging from $2 to $5. A jewelry table will feature antique as well as contemporary pieces.
For more information or with any questions, please call Don Luce at 716-285-3403 ext. 2226.
Community Missions has provided the Niagara community with a wide range of vital services since 1925. In 2016, CMI provided more than 89,000 meals and 11,000 nights of care within its crisis services programs. Additional agency programs serve adults and youth with psychiatric disabilities, parolees, at-risk youth and other underserved populations in both residential and recovery-oriented settings. For more information, please visit
www.communitymissions.org
.
By The Numbers...
In 2022, Community Missions provided:
• 13,647 nights of shelter
• 218,178 meals
• 1,425 individuals with clothing
• 2,886 care days in Youth Services
• 40,978 care days in Recovery Services
• 72,642 care days in Housing Services
• 410 reflections & resources for Faith Development