Featured News - Current News - Archived News - News Categories
Celebrate #GivingTuesday with Community Missions
by Christian Hoffman
Wed, Nov 21st 2018 02:00 pm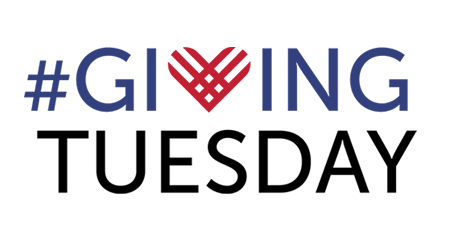 NIAGARA FALLS, N.Y. – More than 100 students and nine restaurants from the Niagara community will partner with Community Missions on its Sixth Annual #GivingTuesday event on Tuesday, November 27.
#GivingTuesday is held annually on the Tuesday after Thanksgiving (in the U.S.) and the widely recognized shopping events Black Friday, Small Business Saturday and Cyber Monday. #GivingTuesday is a global day of giving that harnesses the collective power of individuals, communities and organizations to encourage philanthropy and to celebrate generosity worldwide.
"At Community Missions, we look forward to #GivingTuesday and the opportunities that it offers each year," said Christian Hoffman, Director of Operations at Community Missions. "The Niagara community is one that is so generous, and it is always wonderful to see all of the different ways that our supporters want to do so. We hope that everyone finds their way to participate in #GivingTuesday this year!"
Beginning November 26, nine local restaurants will participate in "Dining for Dollars," a week-long event where each eatery will donate a portion of their sales to Community Missions. Participating restaurants include:
Community Missions will once again give students opportunities to volunteer. Students from Niagara University will kick off the day at 6:30 a.m., preparing breakfast for those staying at Community Missions. Later in the day, high school students from around the area will be working to spread Christmas cheer around the Mission, decorating and wrapping presents, while others will serve lunch in the Community Kitchen.
In all, more than 100 volunteers are expected to participate in #GivingTuesday activities at Community Missions. Those include individuals from the community, employees from Niagara Falls' Target store, Niagara University, and Leadership Niagara's High School program, LYNC (Leadership for the Youth of Niagara Communities.)
Those interested in donating as a part of #GivingTuesday at Community Missions can do so in a number of ways. Donations, including clothing, household items, non-perishable foods and financial, can be dropped off at the Mission, at 1570 Buffalo Ave. Niagara Falls, NY 14303, or made online here. Also, volunteer opportunities are always available, and can be found here.
About Community Missions
Community Missions has provided the Niagara community with a wide range of vital services since 1925. In 2017, CMI provided over 109,000 meals and over 12,000 nights of care within its crisis services programs. Additional agency programs serve adults and youth with psychiatric disabilities, parolees, at-risk youth and other underserved populations in both residential and recovery-oriented settings.
About #GivingTuesday
#GivingTuesday is a global giving movement that has been built by individuals, families, organizations, businesses and communities in all 50 states and in countries around the world. This year, #GivingTuesday falls on November 27, 2018. #GivingTuesday harnesses the collective power of a unique blend of partnersto transform how people think about, talk about, and participate in the giving season. It inspires people to take collective action to improve their communities, give back in better, smarter ways to the charities and causes they believe in, and help create a better world. #GivingTuesday demonstrates how every act of generosity counts, and that they mean even more when we give together.
To learn more about #GivingTuesday participants and activities or to join the celebration of giving, please visit:
Website: www.givingtuesday.org Facebook: www.facebook.com/GivingTuesday Twitter: twitter.com/GivingTues
By The Numbers...
In 2022, Community Missions provided:
• 13,647 nights of shelter
• 218,178 meals
• 1,425 individuals with clothing
• 2,886 care days in Youth Services
• 40,978 care days in Recovery Services
• 72,642 care days in Housing Services
• 410 reflections & resources for Faith Development