Featured News - Current News - Archived News - News Categories
Community Missions' Duck Race Returns for Annual Swim
by Christian Hoffman
Fri, Jul 12th 2019 01:00 pm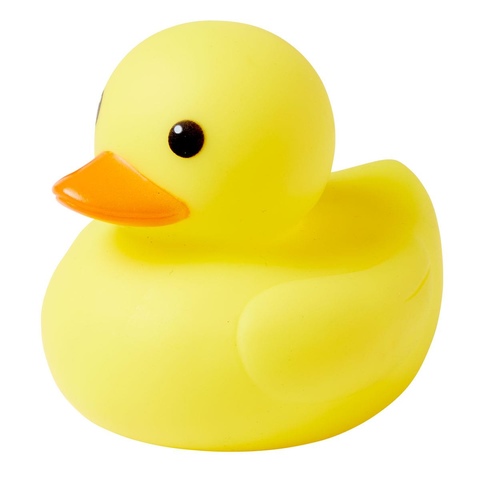 NORTH TONAWANDA, N.Y. – One of the duckiest fundraising events of the summer is on deck this week, as Community Missions will hold its Annual Duck Race at the Canal Fest of the Tonawandas on Saturday, July 20th at 3 p.m. The event has been a fun part of the week-long festivities for more than 10 years, and raises funds for the organization's Crisis & Community Services.
On Saturday afternoon, representatives from Community Missions will board a Niagara County Sheriff's boat with all of the plastic ducks that have been adopted throughout the week. At approximately 3 p.m., the ducks will be dumped into the water, racing to a finish line strung across the Erie Canal. The fastest swimmer, along with his four closest friends, will win prizes for their sponsors, with the first place winner walking away with $500. This year's event is being sponsored by BXI Consultants, Inc.
Ducks can be adopted at Community Missions' tent on Renaissance Bridge, located near the corner of Webster and Sweeney Streets on the North Tonawanda side of the festival, throughout the week, beginning on Sunday at 11 a.m. Ducks may also be purchased online here through Friday, July 19. A single duck costs $5, a "Quack Pack" of six ducks costs $25, a "Quackers Dozen" of 13 ducks costs $50, while a "Flock" of 30 ducks costs $100.
"Each year, we look forward to hosting the Duck Race at Canal Fest of the Tonawandas," said Robyn Krueger, President & CEO of Community Missions Of Niagara Frontier, Inc. "This fun event is a chance for us to bring more awareness to our services, while of course bringing in needed funds for programs like our Emergency Housing Shelter, Community Kitchen and Clothes Closet. We hope that the community will be as supportive of this year's event as they always have been in years past."
Community Missions has provided the Niagara community with a wide range of vital services since 1925. In 2018, CMI provided more than 119,000 meals and 13,000 nights of care within its crisis services programs. Additional agency programs serve adults and youth with psychiatric challenges, parolees, at-risk youth and other underserved populations in both residential and recovery-oriented settings.
By The Numbers...
In 2022, Community Missions provided:
• 13,647 nights of shelter
• 218,178 meals
• 1,425 individuals with clothing
• 2,886 care days in Youth Services
• 40,978 care days in Recovery Services
• 72,642 care days in Housing Services
• 410 reflections & resources for Faith Development