Featured News - Current News - Archived News - News Categories
Community Missions Issues Program Updates Related to COVID-19 Pandemic
by Christian Hoffman
Updated Action Plans Focused on Prevention and "Social Distancing"
Mon, Mar 16th 2020 02:00 pm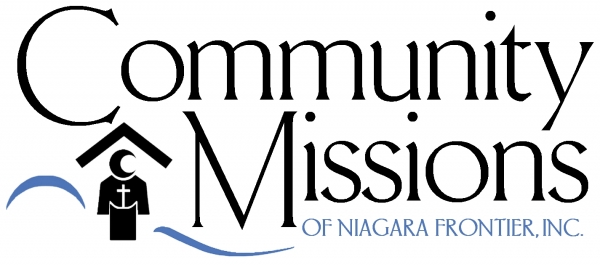 NIAGARA FALLS, N.Y. – For the past 95 years, Community Missions has provided compassionate support to its Niagara neighbors during their times of need. In keeping with this tradition, the organization is announcing the following changes to its programming in response to the current COVID-19 pandemic, in order to protect the health and well-being of those we serve.
The following changes to normal programming will begin the morning of Tuesday, March 17 and continue for the foreseeable future:
Beginning on March 17, the Community Kitchen will shift to distributing "to-go" meals to the community. These meals will be available from 11:15 a.m. – 12:45 p.m. each Monday thru Saturday at its front service door, facing Buffalo Ave.
The Clothes Closet & Furniture Giveaway programs have been suspended. This also means that no donations of items for these programs will be accepted.
The Food Pantry program will continue to operate during its normally scheduled hours (Tuesday, Thursday, & Friday afternoons from 1:00 p.m. – 3:00 p.m.) Clients will be provided their groceries at the door of the Pantry.
Volunteers (including those performing community service) and community members will not be admitted into Community Missions' facilities.
Congregate meetings held at CMI facilities are cancelled. This includes community groups such as Narcotics Anonymous, resident meetings, staff trainings, etc.
Functioning of other specific Mental Health and Youth programs are being considered on a case-by-case basis. Residential programs are still operational, with increased precautions.
The Emergency Housing Shelter will remain open during this time, with increased precautions. Emergency food for the community will continue to be provided at the main site, 1570 Buffalo Ave.
For specific questions regarding programs, please call 285-3403. Community Missions thanks the community for its understanding and support throughout its history, and especially during times such as these.
About Community Missions
Since its founding in 1925, Community Missions has provided a unique blend of referral, crisis, community support, and residential services for youth and adults. Last year, Community Missions provided over 110,000 meals and over 13,000 nights of care to neglected or abused children and homeless adults. Additional agency programs serve adults and youth with psychiatric disabilities, parolees, at-risk youth and other underserved populations in both residential and recovery-oriented settings.
By The Numbers...
In 2022, Community Missions provided:
• 13,647 nights of shelter
• 218,178 meals
• 1,425 individuals with clothing
• 2,886 care days in Youth Services
• 40,978 care days in Recovery Services
• 72,642 care days in Housing Services
• 410 reflections & resources for Faith Development