Featured News - Current News - Archived News - News Categories
Community Missions' COVID-19 Update 5-1-20
by Christian Hoffman
Sat, May 2nd 2020 09:00 am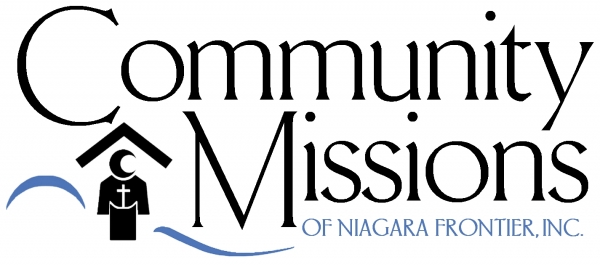 Greetings from Community Missions! We once again pray that this email finds you safe and healthy.
As the calendar flips over to a new month, we find ourselves continuing to respond to the COVID-19 pandemic. While the days and nights have not been easy for anyone, there have been wonderful acts of compassion that have helped brighten our spirits along the way.
Last weekend, a local resident catered dinner at the Emergency Housing Shelter. Our guests enjoyed pizza and subs on Saturday night, then saw Bacon Memorial Presbyterian Church bring in dinner on Sunday. These breaks in the daily monotony in the shelter were so welcome!
American Niagara Hospitality, which operates Sheraton Niagara Falls, Wyndham Garden at Niagara Falls, and several restaurant properties, donated approximately 20 bags of food and hygiene items to the shelter. They were all in great demand.
Homemade masks continue to be donated by the community, particularly from Operation Sewing Squad through Border Community Service of Niagara University.
We continue to see tremendous demand in our pantry. The chart below shows that, as compared to last year, we have seen nearly triple the amount of households and individuals over the past six weeks. We would not be able to respond to them as we have without the community's generosity!

To accommodate these needs and others, there are still many items that we can use. These include:
Canned Goods (Soups, Vegetables, Fruit, Spaghetti Sauce)
Dry Goods (Pasta, Peanut Butter, Mac & Cheese, Rice)
Plastic Bags (Preferably doubled up for use in the Food Pantry)
To Go Containers
Towels/Washcloths
Bedsheets
Masks
These items can be delivered to our main site, 1570 Buffalo Ave., Niagara Falls, NY 14303, either in-person (at our front door, no entry!) or by having them sent to us. Financial donations to support this work can also be made here.
Let's also remember that May is Mental Health Month 2020 (what great timing!) Check out our facebook page all months for ideas for how to cope with all that is going on around us. Thank you as always for your support of Community Missions. We couldn't do it without you!
By The Numbers...
In 2022, Community Missions provided:
• 13,647 nights of shelter
• 218,178 meals
• 1,425 individuals with clothing
• 2,886 care days in Youth Services
• 40,978 care days in Recovery Services
• 72,642 care days in Housing Services
• 410 reflections & resources for Faith Development