Featured News - Current News - Archived News - News Categories
Community Missions to Hold Inaugural Blessing of the Animals This Saturday
by Christian Hoffman
Mon, Sep 26th 2022 04:55 pm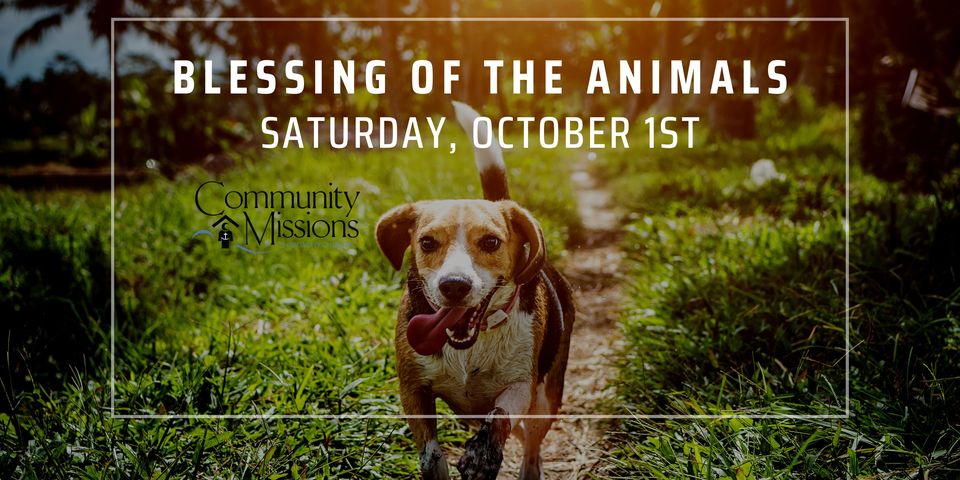 Community Missions, Inc. will hold its inaugural Blessing of the Animals this Saturday morning from 9-11 a.m. at its main site, 1570 Buffalo Avenue in Niagara Falls.
The event will feature clergy from various faiths blessing pets from the community. The public is invited to bring their furry (or scaly) friends out to be blessed.
The event is an opportunity to publicize, and generate donations for, Community Missions' long-running Pet Pantry. This program provides food, toys, and other supplies for pet owners that may not be able to afford them on their own. Donations can be dropped off anytime, and will be accepted during Saturday's event.
"We are excited to perhaps begin a new tradition with offering a Blessing of the Animals here at Community Missions," said Christian Hoffman, VP – Public Relations & Development at Community Missions. "Pets are so important to so many of us, including those that Community Missions serves. Bringing attention to our Pet Pantry, and ensuring that we have the resources to be able to help our four-legged friends in need, makes the Blessing a wonderful opportunity for us."
For more information about the event, please contact Sarina Deacon at 285-3403, ext. 2230.
By The Numbers...
In 2022, Community Missions provided:
• 13,647 nights of shelter
• 218,178 meals
• 1,425 individuals with clothing
• 2,886 care days in Youth Services
• 40,978 care days in Recovery Services
• 72,642 care days in Housing Services
• 410 reflections & resources for Faith Development