Featured News - Current News - Archived News - News Categories
13th Annual Interfaith Prayer Service for Mental Illness Recovery & Understanding
by Christian Hoffman
Tue, Sep 26th 2023 03:00 pm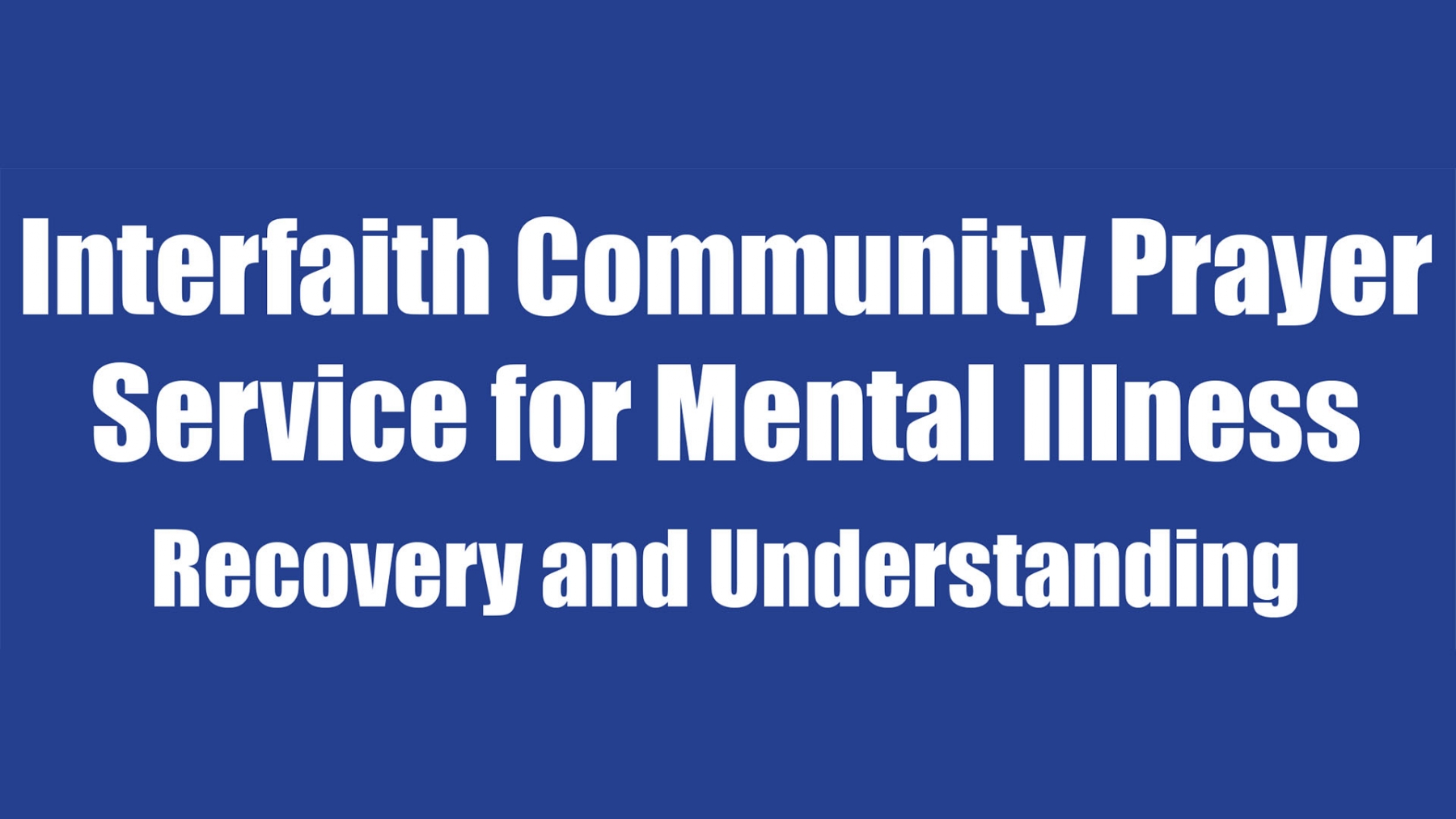 NIAGARA FALLS, N.Y. - Community Missions will once again present its Annual Interfaith Community Prayer Service for Mental Illness Recovery and Understanding on Tuesday, Oct. 3, at 4:00 p.m. This year Bacon Memorial Presbyterian Church (166 59th Street, Niagara Falls), will host the service.
The event is part of Mental Illness Awareness Week, a national event designed to raise public awareness about mental illness and break down the stigma that too often discourages people from seeking help when needed.
The service will feature readings, prayers, and music offered by representatives of various faith traditions and community members. It is anticipated that traditions including Native American, Sikh, Jewish, Hindu, Muslim and various Christian traditions will participate in this year's event. This there will be some new musical elements, and faith traditions participating.
"Since we first began this holding this annual service, a growing number of people have participated," said Rev. Mark Breese, Agency Minister at Community Missions. "We are so glad about that because this is such an important issue. I've noticed an increasing willingness to recognize the importance of supporting those with mental illness, especially since the start of the COVID-19 pandemic. But we still have a long way to go to end the unjust stigma associated with mental illness."
Those who have attended in the past will also notice that the service is being held at a new location. While the First Congregational Church building in Niagara Falls (the host for the past 12 years) is being renovated, Bacon Memorial gladly offered to host the service. "We are glad to help in any way," said Pastor Lisa Giacomazza of Bacon Memorial. "Our church believes in interfaith cooperation, and we believe in the message of this service: We need to come together and support those struggling with their mental health."
One in five adults experience mental illness each year, while one in every six American youth aged 6-17 experience a mental health disorder annually. Although many people understand that mental illness is a medical condition, individuals and families affected by it are still often subjected to stigma and discrimination.
The hope in presenting this service each year is simple, continued Rev. Breese. "As individuals and as a society, we are all touched by the effects of mental illness. We struggle ourselves, or we see members of our family, our friends, or our neighbors struggle. Recovery is possible because treatment is available. The more we get the word out, the more we reduce the unnecessary stigma, and the more people will seek treatment and seek it earlier. As a gathered, diverse, and unified faith community, that is the message we what to help spread through this service."
For more information, please contact Rev. Mark Breese at 285-3403, ext. 2259 or mbreese@communitymissions.org.
Related Articles
By The Numbers...
In 2022, Community Missions provided:
• 13,647 nights of shelter
• 218,178 meals
• 1,425 individuals with clothing
• 2,886 care days in Youth Services
• 40,978 care days in Recovery Services
• 72,642 care days in Housing Services
• 410 reflections & resources for Faith Development