Aurora House Announces Open Interviews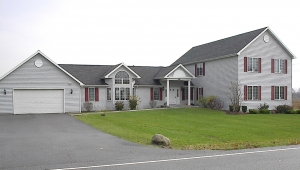 Aurora House, Community Missions' Youth Community Residence treatment program for children and adolescents with mental health diagnoses, has announced it will hold open hiring interviews for a variety of positions. Among the opportunities available in the program are:
• Part-Time Youth Care Worker
• Full-Time Youth Care Worker
• Part-Time Transporter
• Part-Time Awake Overnight
• Full-Time Awake Overnight
• After-School Tutor
In addition, interviews for the Program Manager and Clinical Manager opportunities will be scheduled at a later date. Should candidates have an interest in either of these positions, they are encouraged to apply online.
Open Interviews will be held at the follwing dates and times:
Tuesday, October 26 from 11 a.m. - 3 p.m.
Friday, October 29th from 9 a.m. - 3 p.m.
Tuesday, November 2nd from 11 a.m. - 3 p.m.
Anyone coming out for open interviews should bring a current resume, drivers license, and please wear a mask. Should you have any questions, please contact Mindy at 716-433-1905.
comments powered by Disqus
By The Numbers...
In 2022, Community Missions provided:
• 13,647 nights of shelter
• 218,178 meals
• 1,425 individuals with clothing
• 2,886 care days in Youth Services
• 40,978 care days in Recovery Services
• 72,642 care days in Housing Services
• 410 reflections & resources for Faith Development